Cars, clothes, and your next overseas trip are all set to become more expensive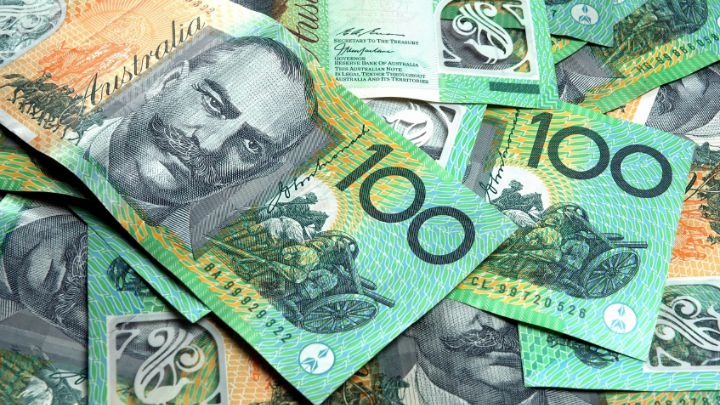 The Aussie dollar has fallen sharply, plummeting towards US70 cents. Cars, clothes, and your next overseas trip are all set to become more expensive.
Ad. Article continues below.
Every cloud has a silver lining though, and the upside is that we could end up paying less for petrol.
The Australian dollar plumbed a fresh six-year low yesterday, when it reached US70.44c, as it was hit by the global share market upset. That's the lowest it's been since since April 2009.
The Huffington post is reporting that last night it had settled at about US71.8c.
Because the dollar will be weaker overseas, economists say prices of imports, that's everything from clothes, cars, white goods and electronics, will rise. So if a new set of wheels or a washing machine was on your shopping list, you may have to dig a little deeper.
But fuel prices could really come down as global oil prices are falling. There is too much supply of oil globally and not enough buying. It's thought petrol prices could fall as low as $1.10 or $1.15, so getting around in that shiny new expensive car might not hurt quite so much.
A weaker currency does make overseas travel more costly and may mean dearer imported goods. All this means that Australia's manufacturers could get a valuable boost as what they produce will be traded at cheaper prices internationally. The Aussie dollar being above parity had hurt exporters, and the decline would help those suffering.
The more volatile market has led to predictions the Australian dollar will hit US70c by the end of the year, and US68c by March next year.
How will this fall in the dollar affect you? Will you be glad to see cheaper prices at the pump or has this news put your overseas trip in jeopardy?