Carrie Fisher's daughter speaks out about losing mum, grandma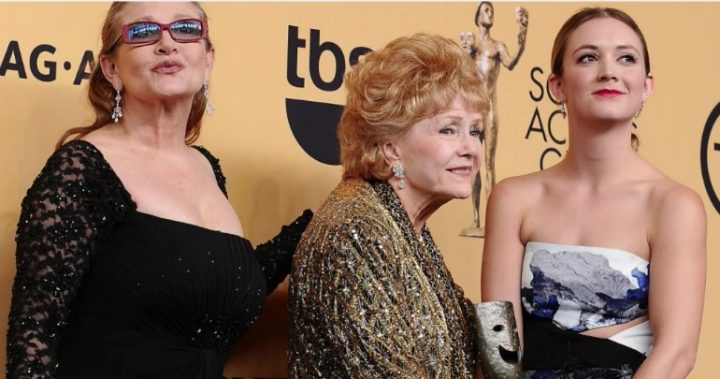 If there's one person who should be sharing in memoriam messages about Carrie Fisher and Debbie Reynolds on social media, it's Billie Lourd.
The young actress, daughter of Carrie Fisher and granddaughter of Debbie Reynolds, has been hit hard losing both of her matriarchs just days after Christmas.
Up until now she's been quietly mourning, as most of us would do in her situation.
Lourd has spoken out about losing her mother and grandmother on social media for the first time, posting a touching photo of the three of them together on Instagram.
On her post this morning Lourd thanked her fans for their prayers and kind words.
Ad. Article continues below.
"Receiving all of your prayers and kind words over the past week has given me strength during a time I thought strength could not exist," she wrote.
"There are no words to express how much I will miss my Abadaba and my one and only Momby. Your love and support means the world to me."
Ad. Article continues below.
The 24-year-old has received an outpouring of love since losing her superstar mother and grandmother last week.
The three actresses were quite close, appearing alongside each other at the Screen Actors Guild Awards in 2015 where Reynolds was presented with the Life Achievement Award.
Just last month, in the weeks before Fisher and Reynolds died, Lourd spoke about both of them on Late Night with Seth Meyers.
"(My grandmother) gets really upset when I get called 'Carrie Fisher's daughter'," she revealed
Ad. Article continues below.
"She wants people to call me 'Debbie Reynolds' granddaughter.' It's very offensive to her. She does not like to be cut out—not at all."

Losing your mum or grandma can be traumatic, but to lose both at the same time is even worse.
We can't imagine how Billie Lourd is feeling!
What would you say to Billie Lourd during this tough time?