Carrie Bickmore's number one fan is unhappy with her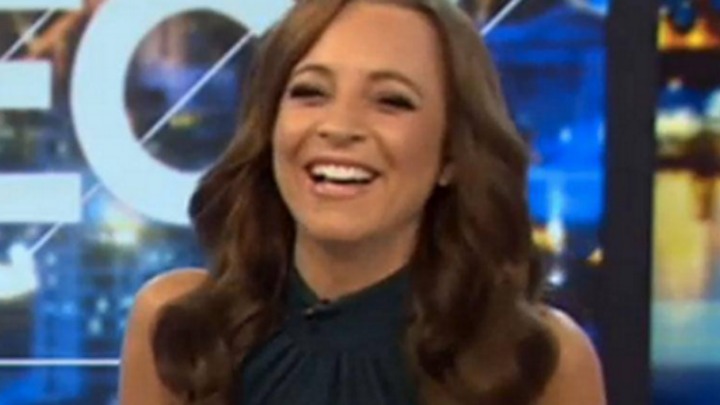 Carrie Bickmore stunned audiences when she transformed from blonde to brunette in late August. Some were unsure how they felt about it, others loved the look, but by now – almost everyone started getting used to it.
But one of her biggest fans remains unconvinced – her nana.
That's right, Carrie's nana hates her hair.
To the point she didn't recognise her on the box for a couple of weeks after the blonde went out, and the brunette came in.
"Nan doesn't like my hair," Carrie told her co-hosts on The Project, giving a shout-out to her grandmother.
Ad. Article continues below.
"That's fine. She had watched TV for two weeks (after I got it done) and thought I'd gone on holiday and they found a girl with different-coloured hair that sounded like me to fill in for me."
The reason Carrie brought the topic up was due to the fact that there was a news report about research showing that while more people are reaching old age, the ceiling for human life span appears stalled at around 115, and that's the maximum we can "expect" to live.
Carrie spoke about her grandmother then, saying,
"Not my nan. She's gonna live forever. Nothing will kill my nan. She's just a fighter. She's phenomenal."
We think it's possible that her expectation of her nana living for so long could be the reason behind why Carrie has assured everyone that the brunette look is only temporary. Well, that and the fact that her son's reaction to her hair was "When is the old mummy coming back?"
Have you felt thrown by a change like Carrie's nana has?