Cardinal George Pell snubs latest attempt to get him to return to Australia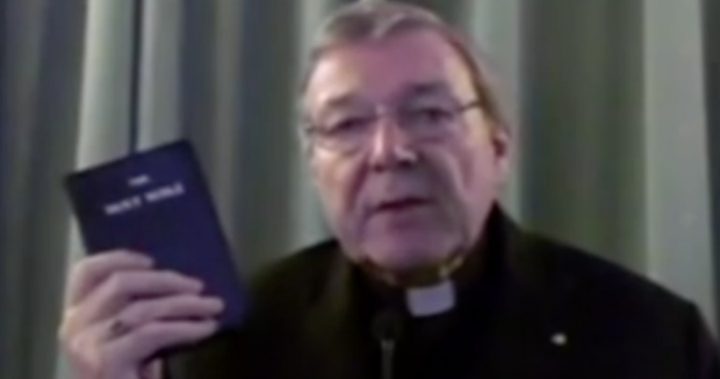 No doubt you've been following or have at least heard some of what has been coming out of the Royal Commission into Institutional Responses to Child Sexual Abuse.
Some of it has been harrowing and alarming and has shocked many of us.
And now it appears the government is taking a stand, with the Senate yesterday calling on Cardinal George Pell to return to Australia.
The Herald Sun reports that Cardinal Pell is facing allegations of criminal misconduct over claims he allegedly abused several boys between 1978 and 2001.
As you would have heard, Cardinal Pell has avoided returning to Australia in the past over claims he had been unwell.
Ad. Article continues below.
But now the Senate has called on the cardinal to return to Australia and assist police with the allegations against him.
The motion was moved by Greens senator Rachel Siewert.
"The evidence to the Royal Commission on child sex abuse has been harrowing and showed a systemic problem far worse than many could imagine. My thoughts are with the survivors and their families who were brave enough to testify and are now trying to process the evidence that has rocked the nation,"  she told the Herald Sun.
"We know that the Victorian police now have allegations of criminal misconduct against Cardinal Pell. It is time he came back to Australia to assist with investigations on this matter.
"Cardinal Pell has done a very good job at avoiding a return to Australia. I urge the Cardinal to consider the view of the Senate and return to Australia as soon as possible."
Ad. Article continues below.
You might be wondering what Cardinal Pell has to say about it?
Well, he released a statement overnight slamming the Greens as "anti-religion".
A spokesman from Rome, speaking on behalf of Cardinal Pell, said the Greens opted for "an obvious political stunt" and that the cardinal has "consistently co-operated with the Royal Commission and the Victorian police" – the Australian reports.
"The suggestion that Cardinal Pell should be accountable for all the wrong doings of Church personnel throughout Australia over many decades is not only unjust and completely fanciful but also acts to shield those in the Church who should be called to account for their failures," the spokesman said.
"The Greens would be well aware of the Cardinal's decisive actions to address the evils of abuse and the changes he has implemented in the Church over 20 years ago.
Ad. Article continues below.
"Their anti-religion agenda is notorious and most fair minded Australians would see this motion as pathetic point-scoring."
So, what do you think?
Should Cardinal George Pell return to Australia and answer the allegations against him? Or do you think the Greens are being "anti-religion"?