Can you spot a real supermarket bargain?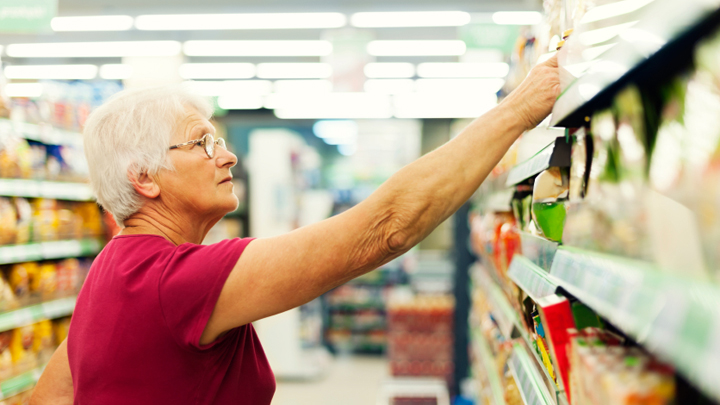 If you think you picked up a bargain at the supermarket recently, you might like to think again – and maybe take a calculator with you when you're next grocery shopping. It turns out while most of us can spot a good deal in the supermarket, the price deals we're being offered are causing a lot of confusion.
Try this deal, for example. If a loaf of bread costs $4 and you're offered either .45c discount or 15 per cent off, which offer will make the bread cheapest? If you said 15 per cent off, you're right. However, in new research by the independent news and commentary website The Conversation, almost a quarter of Australian consumers got it wrong.
The Conversation surveyed 607 Australian consumers and 1016 in the United States and found one in four customers misjudge the value of deals offered by supermarkets. The most vulnerable shoppers – those who are younger and on lower incomes – are most likely to be left out of pocket.
Here's another example from the survey which we had trouble getting our heads around in the Starts at 60 office. If the offer is buy one, get the second of equal or lower value half price, how much is the discount? Initially we thought it was 50% off, but it's actually 25%.
According to The Conversation, this is the supermarket offer that caused the most confusion with almost a quarter of shoppers getting it wrong. The survey participants analysed prices without time pressure or interruptions and were still confused.
Ad. Article continues below.
These are the most common types of deals in supermarkets:
Save a set price, for example 30% off or $1 off (25% of all offers)
Multi-buy or ' X number for $Y deals, for example 4 for $4 (19% of all offers)
The survey also found price promotion signs on products are getting more confusing with up to 6 different numbers on just one sign, including retail price, unit price and savings for loyalty and non-loyalty members, past reference price before the discount and deal expiry date.
The Conversation has some excellent tips for assessing which supermarket price deal is the best.
Over to you our savvy Starts at 60 supermarket shopper. Do you study the mid-week grocery catalogues, go online and check out the specials, or take your calculator to the groceries to do your sums in the supermarket aisle? How do you choose the best price deal at the supermarket?