Can you help this Aussie couple get their memories back?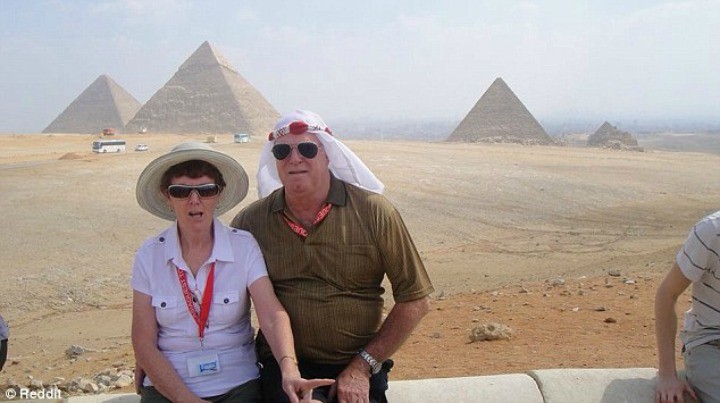 Do you recognise the people in the picture above? We're hoping someone does because what's happened to them could happen to any of us.
A hunt is on to identify the mystery couple after an op-shopper found a hard drive full of their pictures in Lifeline store in south-western Sydney this week.
The Daily Mail reports that the hard drive contains photos of the couple holidaying in Egypt, of their children, weddings and parties.
Some kind person – either the one who f0und the hard drive, or someone close to them – has posted the above image to social media site Reddit, with a request for help finding the couple so their precious memories can be returned.
The post on Reddit asked users to help find the couple who have "a lot of sentimental photos stored on the HDD."
Ad. Article continues below.
"We would love to hand the HDD and a copy of the data to the couple or their family."
Some commenters have suggested other ways to locate the owners, such as looking at the ID badge, or phoning up the store to find out if anyone knows who donated the hard-drive. But, if you've ever accidentally donated something to a charity shop, you know how hard it is to track down again!
We reckon social media is the answer to this problem. Someone out there must know these people and can help reunite them with their cache of memories.
The Reddit post was made at 8pm Friday night and the user still has the hard drive. To get to the original post click here. In the meantime, share this post on Facebook, which has far more users in our demographic, and let's solve this mystery together!
Can you help? Share this article on social media! 
Has anything like this happened to you? Did you get your lost item back?