Can he do that? Prime Minister's latest attack on Q&A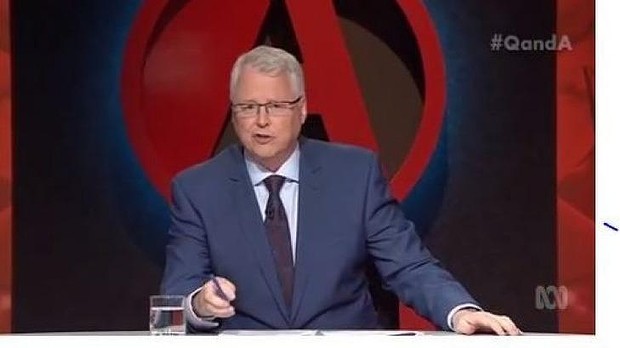 If you don't have something nice to say, don't say anything at all. Is this the attitude of the Prime Minister in regards to ABC's Q&A?
Reports have emerged that he has banned all frontbenchers from appearing on the show, a move that will have left the producers scrambling to find a replacement for Barnaby Joyce, who was due to appear this evening.
"The Prime Minister has communicated that he does not want any frontbencher to appear on Q&A," a spokesman for the Deputy Nationals leader told the ABC. "Barnaby was told this tonight and apologised to Q&A that he would not be able to appear".
This comes just hours after Mr Joyce had congratulated the show for "dealing properly with the Zaky Mallah controversy two weeks ago.
It will be interesting to see what Malcolm Turnbull decides to do next week. The communications minister says he is opposed to the ban and it due to appear on the show next week.
Ad. Article continues below.
Just after the scandal, Mr Turnbull said, "From my point of view I think we are in the business of getting the message of the government across and so we need to take advantage of every platform that's available. So I'll continue to appear on ABC programs, including Q&A, if I'm invited to be there".
An outright ban for all frontbenchers sends the ABC and Q&A a pretty stark message, although the Prime Minister hasn't exactly sugarcoated the message thus far.
Mr Abbott described Q&A as a "leftie lynch mob".
"I think the ABC does have to have a long, hard look at itself and to answer a question which I have posed before — whose side are you on?"
There's no reason, as an employer, the government can't tell its employees not to appear on Q&A but is it the right thing to do?
Ad. Article continues below.
But does Mr Abbott think the ban will achieve anything? Surely it is better to have a voice in amongst the "leftie lynch mob" than to be left out entirely? Is this another example of the government clamming up when it would be better served addressing the issues at hand?
What do you think of the PM banning all frontbenchers from appearing on Q&A?