Can boomers create the next boom?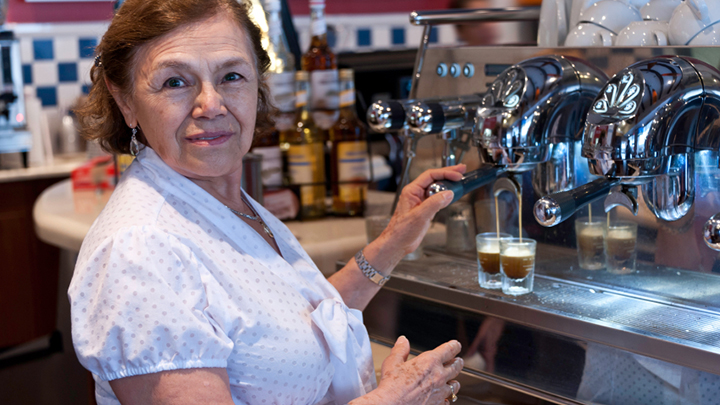 In his address to the National Press Club yesterday, Scott Morrison attempted to ease our minds about the welfare crisis and upcoming changes, but what he said about senior Australians was particularly interesting – could we create the next boom?
Ad. Article continues below.
As Australia's welfare bill continues to balloon to over $150 billion a year, Mr Morrison is recommending that the recent welfare report be passed as we are well overdue for an overhaul of our welfare system. One of his key points was that older Australians need to work longer and spend more so that Australia can have a strong economic future, because one in four of us over 60s are building wealth whilst on welfare and the government has had enough. But is that fair?
Over half of Australia's age pensioners increase or maintain their assets and wealth in the first five years on the pension, according to Mr Morrison. He told the National Press Club, "The capital that senior Australians have tied up, if we were able to find sensible pragmatic ways to unlock it, is what can potentially drive a very different quality of life for Australians as they age". Do you agree?
And ladies, if you were wondering why you should work into your 60s, Scott Morrison said that you should do it because it's good for your families, your income and your support. It is clear that the main aim of the welfare overhaul is to get people into the workforce and off government benefits, and while that is understandable in some circumstances, i.e. families who do not have anyone working, but is it fair to ask our ageing population to push on past retirement age?
The Intergenerational Report is a mere few weeks away and in this, more will become clear about how an ageing population can be supported by fewer tax payers. Mr Morrison said that this would create a boom, which we over 60s will be responsible for. "We need to change culturally in how we approach older years if we want to create the opportunities that I think the nation can have from an ageing boom", he said. He also mentioned that the idea to means test houses in the age pension was "dumb".
What do you think? Do you think you should continue to work into your 60s for the benefit of your grandchildren and their children? Or do yu believe you should be able to retire when you want to?