Calls for Tony Abbott to move along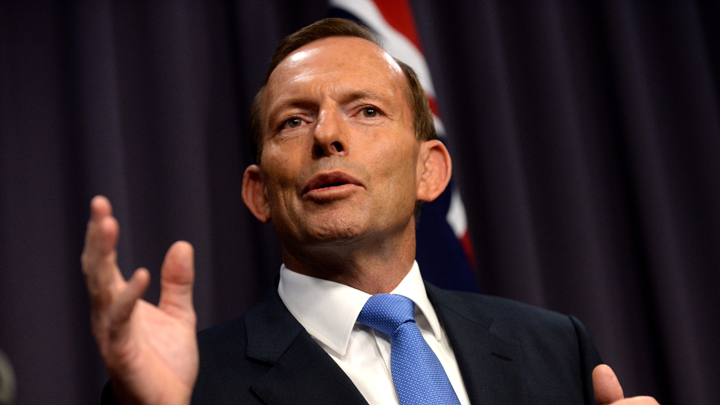 Tony Abbott might be our Prime Minister, but it seems that his backbenchers want to pull the strings and decide whether he has what it takes to continue leading the Liberal party through to the next election.
This week the PM has come under fire for his decision to knight Prince Philip in his Australia Day honours.
According to The Age, Liberal backbenchers want to discuss the "direction of the team" after the controversial knighthood.
An unnamed MP told The Age that "if the captain made as many bad picks as Mr Abbott had, you could expect the players to want to call a meeting to discuss the direction of the team".
Apparently his party members are "deeply embarrassed" and "are turning on Tony Abbott".
Ad. Article continues below.
So who would take the top job if Tony Abbott were to be replaced? Some say that Foreign Minister Julie Bishop was a likely choice, followed by Joe Hockey and Malcolm Turnbull, although whether there is an imminent challenge is not yet clear.
There are calls for Tony to start listening to the community and "change his leadership style", said another government MP.
Finance Minister Mathias Cormann told ABC Radio, "I don't agree that there are growing concerns about the Prime Minister's leadership…The Prime Minister has got the strong support of his party room. The Prime Minister's done an outstanding job for Australia and as leader of the Liberal Party now for more than five years". Do you agree?
With another 'captain's pick', can Tony Abbott's team get behind him if he pulls another fast one? Or is it time for a change up in the government? Could it cause the problems of the Labor government? Should we ride it out with Tony Abbott as PM?
Editor's note: Starts at 60 have no political affiliation whatsoever, however we are not simply reporting the news, we want to invite conversation and hear your thoughts. Please keep the conversation respectful as any comments to the contrary will be deleted and the commenter banned for 24 hours.