Calls for sharks to be culled after another shark attack in NSW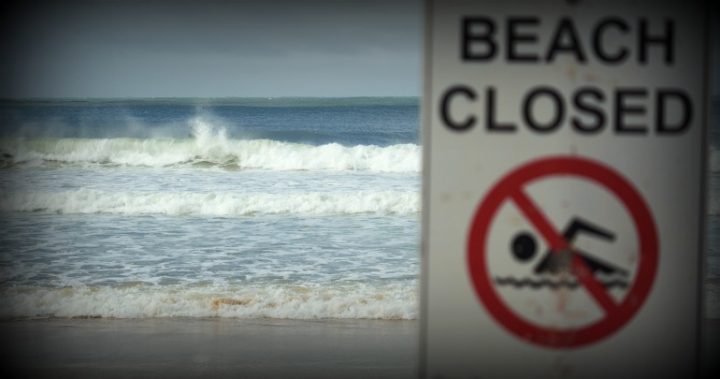 Another unprovoked shark attack has been recorded in New South Wales, after a 25-year-old surfer at Ballina took himself to hospital suffering a lower leg injury.
It is the sixth unprovoked shark attack in New South Wales in 2016, and the 16th case of a shark attack in Australia this year.
Surfer Scott Crump was at Sharpes Beach in Ballina on the NSW north coast when he says he was bitten on the lower leg and his board was mauled.
Crump revealed he had been surfing roughly 50m from where 17-year-old Cooper Allen had been bitten on the leg three weeks ago, though it is not clear what type of shark "took a chunk out of his shin".
Ad. Article continues below.
As summer approaches, it does raise the question about what authorities can and should be doing to address such situations.
Public attitudes are certainly shifting when it comes to culling. In fact, in the last 30 years the trend toward a better balance between wildlife, marine life and human value has increased.
In 2012, when the Western Australian Government announced it would spend $2 million on a new service to track, catch and destroy sharks that get too close to swimmers, a poll on The West Australian website showed 82 per cent of respondents were opposed to the plan.
When a shark attacks, the beaches get closed, as is the case in Ballina right now.
That Ballina has made the headlines for a shark attack is not new. In 2015 there were at least 12 shark attacks in the area, one of which was fatal. Locals say another fatal shark attack is "just a matter of time".
Ad. Article continues below.
"I used to be the guy who thought you're in their territory… there's a really minor chance of it happening, like getting hit by a car or whatever, you just deal with it but when it actually happens it changes everything. It really gives you a different outlook on it — that you can have your life taken so quickly," local surfer Nathan Bartlett — who was friends with the surfer mauled to death by a great white in Februrary last year, Tadashi Nakahara, told the ABC.
When the first attacks occurred the NSW Government held a shark summit at Taronga Zoo and an independent evaluation of the available technology to deal with the problem was made — from eco barriers to drum lines and even nets.
Until recently the NSW Government had ruled out culling sharks or extending nets, but that might be under review with this latest attack.
What are your thoughts — do repeated shark attacks in one location warrant a shark cull? What other options would you suggest to address the issue?