Calls for George Brandis to resign over 'boys weekend' expense claims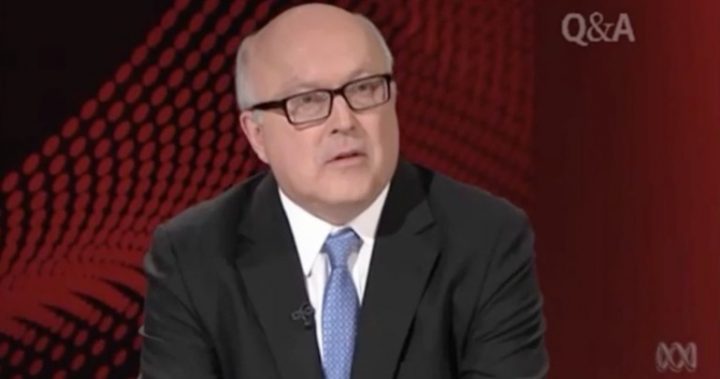 The fallout from the expense claims scandal isn't over yet with calls for Attorney-General George Brandis to step down over a 'boys weekend' away with his son.
Sussan Ley was forced to resign after slugging taxpayers with a hefty bill for trips to the Gold Coast, and now it appears Brandis may be in the same boat.
The senator took a trip to Western Queensland with his son to attend a charity ball and explore his family history in the region, reports The Australian.
However, he has so far refused to disclose how much he claimed on expenses with speculation he dumped taxpayers with a whopping $12,000 bill for flights and accommodation.
It comes just days after Prime Minister Malcolm Turnbull scolded MPs for taking advantage of the system and spending taxpayer money as if it were their own endless fund of free cash.
Ad. Article continues below.
Ministers from both Labor and the Liberal Party have been caught up in the dodgy claims lately, with many calling for Brandis to own up before it's too late.
Labor has already come out swinging, with Bill Shorten and Queensland senator Murray Watt telling him to spill the beans.
"He should come clean and tell taxpayers the cost of (his) Boy's Own outback adventure and what benefit taxpayers got from it," said Mr Watt.
It's fair to say that most taxpayers are fed up with the behaviour of politicians from both sides of the aisle when it comes to this issue.
Many hoping Turnbull's new plan to allow voters to go online and monitor how much pollies are spending will make a difference over the next year.
Should all politicians caught spending taxpayer money like this be forced to resign? Do you think we need a new system?