Calls for changes to stop greedy relatives from taking your money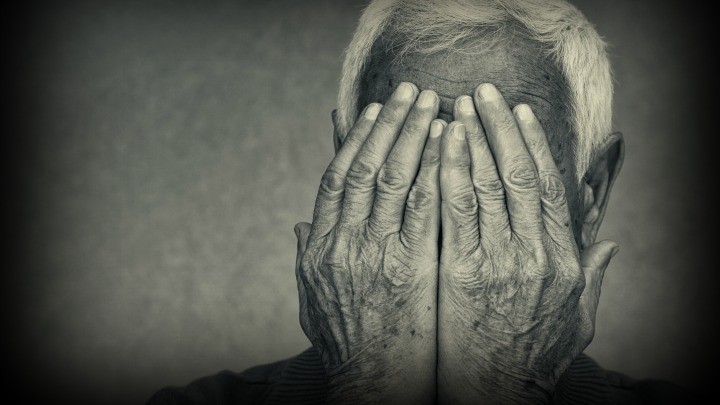 We've all heard about cases of older people being ripped off by their kids or having money stolen by their kids.
You might not be aware but there is currently an inquiry into elder abuse, and one of the areas that it's been looking at is financial abuse.
It's highlighted disgraceful cases of people who've ripped off, stolen from, defrauded and exploited their elderly relatives, one of those things that most of us would consider quite an awful thing to do.
The behaviour of taking the money of an elderly family member while their still alive has been described as "early inheritance syndrome" and it's becoming more and more common.
"It's as if the current generation wants it now and somehow they justify that it's okay to take mum or dad's money right now," said Aged and Disability Advocacy Australia CEO Geoff Rowe told the ABC.
Ad. Article continues below.
So, how can it be stopped?
The Australian Law Reform Commission is calling for a number of changes, particularly surrounding powers of attorney and the preparation and execution of wills.
It wants to see a national register of powers of attorney, plus a review of the guidelines surrounding the preparation and execution of wills.
One of the concerning things is that at the moment, there's no way of checking whether a document is valid when someone with powers of attorney attempts to transfer or withdraw money for an elderly person.
The ALRC believes that is leading to the fraud and exploitation we see all too often today.
Ad. Article continues below.
"People describe powers of attorney as a licence to steal," ALRC president Professor Rosalind Croucher told the ABC.
"And there might be multiple powers of attorney.
"There's an uncertainty as to which one is the right one, which one is the most recent, and which is the valid one."
One of the biggest changes they're proposing is a requirement that two people must be there to observe a power of attorney document being signed by the elderly person involved.
In fact, their proposal would at least one of the people witnessing the signing of  your power of attorney document would need to be a lawyer, doctor or police officer.
Ad. Article continues below.
They're also calling on the banks to prevent elder abuse, by changing the rules so that transactions involving an elderly person's account would need to be approved by at least two people they know.
But there are some who are critical of the ALRC's calls for change.
Brisbane-based lawyer Brian Herd, who specialises specialising in elder abuse cases, is worried the changes won't be effective enough and believes they'll add more red tape.
"The biggest cause of family implosion in later life is when people haven't done an enduring power of attorney and there's a dispute between children about who should make decisions for mum or dad," he told the ABC
"To add another layer of regulation and cost to the process of doing an enduring power of attorney creates, I think, a disincentive to do it."
Ad. Article continues below.
Instead, he believes there should be tougher penalties for people found to be committing financial abuse against elderly friends/relatives.
"It needs to zero in on this particular kind of conduct, which is not captured by the criminal law," he said.
"The reality is the law in the criminal space is not subtle enough to pick up and appreciate the subtle conduct of malevolent children."
It's pretty sad when we need to bring in rules to stop family members from taking your money.
What do you think is causing this abuse? Has the generation of today (including your kids and grandkids generation) lost respect for their elders?