Calls for Australians to be allowed to keep native animals as pets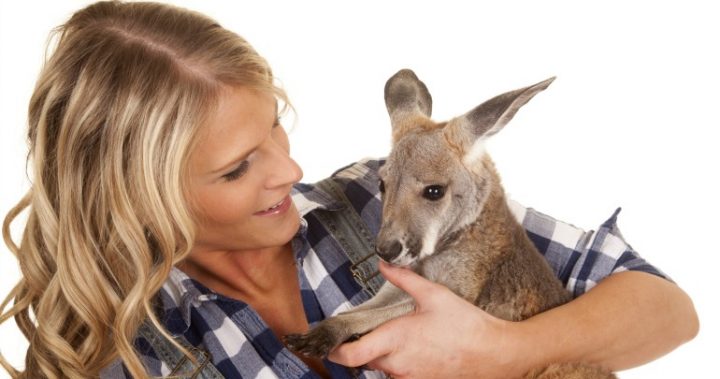 While many of us grew up with cats and dogs as pets, there are some amongst us who had kangaroos and possums as pets.
And while it's not really illegal to do so, that could be about to change.
Australia's Threatened Species Commissioner, the same man who campaigned for a cull against feral cats in Australia, wants the government to relax the rules surrounding the keeping of native animals as pets.
Gregory Andrews wants it to be easier for us to keep animals that "define who we are as a nation" so we keep native animals as pets instead of cats or rabbits.
"I can't think of anything more patriotic than choosing to own an Australian animal," he told The Australian.
Ad. Article continues below.
"People can pay $2500-$10,000 for a designer poodle. Why not … pay even 10 per cent of that to own a critically endangered orange-bellied parrot to help conserve that species? Everything has got to be on the table in the fight against ­extinction."
Currently different states have different rules about keeping native animals, but generally you would require a permit to keep certain types of native birds, mammals and reptiles.
While a change in rules might not be likely to go ahead, if it did you could very well see Australian homes and backyards contain pets such as kangaroos, wallabies, quolls and wombats.
The news is being met with mixed feelings by many, including Australian Reptile Park co-owner Tim Faulkner.
He told The Australian some native animals make "excellent pets".
Ad. Article continues below.
Among them were wombats, which he said were "very loving" and grey kangaroos which he described as "clingy"/
"If someone would switch a cat for an endangered species such as an eastern quoll, well mate, our world be a much better place," he said.
"They (native animals) do the same things: they teach kids empathy and understanding. We love our kangaroo; we dote on her."
But there are also concerns about the possibility of native animals being taken from the wild for the pet trade.
However, it would bring Australia in line with other countries such as the US for example, where some people keep native animals such as skunks and raccoons as pets.
Last year a US pet shop caused controversy for selling pet wallabies for thousands of dollars each.
So, what do you think? Should we be allowed to keep native animals as pets? Have you ever had a native animal as a pet?