Cafe to public: stop keeping cash in your underwear!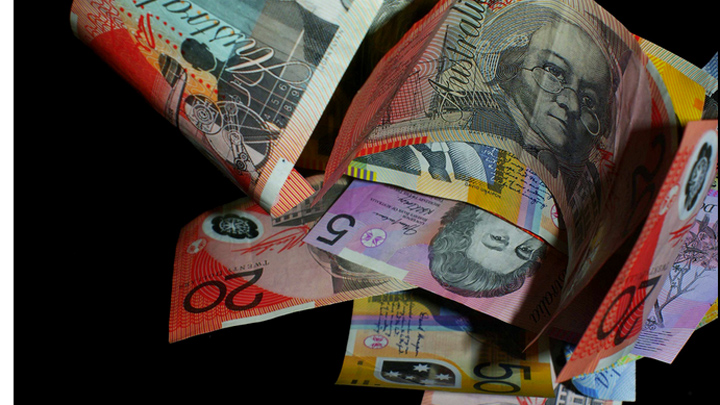 How clean is the money we carry? With cash changing so many hands over so many years, the matter of hygiene is one of those uncomfortable little truths we usually prefer not to think about.
But this Western Australian cafe has decided to take a stand once and for all. The Fascine Coffee Lounge in Carnarvon has placed up a very blunt sign at their front entrance:
"We do not accept $$$$ from bras or underpants".
Cafe owner Robin Weeks told the ABC that staff had gotten fed up with the idea of sweaty money.
"A couple of people pulled out money from their undies, other people from their bras," he said.
Ad. Article continues below.
"We have had people that have searched for things in their pockets and just put their money back in their mouth until they've found it."
While they originally had a less confronting sign at the register, it wasn't enough to discourage these bad cash-keeping habits.
"We did keep the sign up for about two months, but then people just caught on that they could take their money out of their bras before they came in".
Mr. Weeks has been sticking to his guns, having actively turned away customers who continue to commit this offence.
"I know it's basically women, we've had some men that've put it in their jocks and pulled it out from there".
Ad. Article continues below.
While he acknowledged that many women tend not to have pockets, he urged the use of a purse instead.
"I really don't know what to say".
One ABC radio talkback caller spoke against it as particularly unfair to women.
"I agree that money is dirty in terms of bacterial stuff, but I don't think being in a sweaty hand or being in a sweaty bra [makes] any difference."
Do you ever find yourself thinking about the uncomfortable hygienic facts about the cash we carry? How much responsibility do we have to keep our money clean before passing it on? And do you support this cafe's stand against the problem?