Bus driver axed over little girl who fell asleep on coach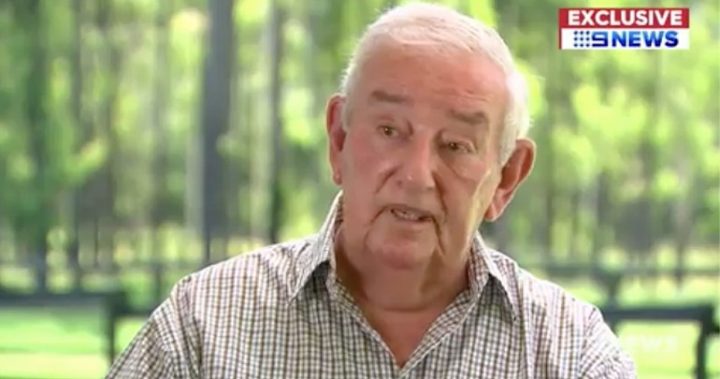 Brisbane bus driver Ross Belsham has been sacked after 5-year-old school girl Alyssa New fell asleep at the back of his coach last month, despite reports that a series of errors by school staff and Alyssa's own parents also contributed to the incident.
Bus company Logan Coaches terminated Belsham's contract on Tuesday, saying he failed to follow company procedure and that his actions caused distress to Alyssa and her family.
Belsham told Nine News he doesn't think he's been given a "fair run" and that he's taken the fall for everyone involved in the incident. "I've lost my job and I don't think I've had a fair run. That's the end of my life, unless somebody out there wants to give me a job," he told Nine News. He'll now be forced to rely on the pension to take care of himself and his wife, who has health issues. 
The incident sparked widespread debate at the time with contradicting stories from school stuff and Alyssa's parents and questions over whether, at 5 years old, Alyssa was too young to be riding the bus alone. It's believed Alyssa snuck onto the buss while Belsham was in the carpark collecting unaccompanied children.
Belsham told Nine News there were no teachers on duty in the carpark that day, as is required by the school, and that he was forced to exit the bus to make sure the kids scheduled for transportation got on. When he got back on the bus with the four children, he had a quick look around, but didn't see Alyssa curled up on the back seat.
Ad. Article continues below.
Alyssa's mother, Bobbie Langdon, claimed she reported her little girl missing after she failed to get off the bus at her usual stop after school. However, her father has contradicted Langdon's story, saying she was never at the bus stop and it was in fact he who alerted police.
The little girl was found four hours later "petrified and crying, banging on the school bus doors to get out", according to her mother. Langdon has since pulled Alyssa out of school and asked people to donate money so she could treat her daughter to a day at Dreamworld.
The bizarre case claims a series of unfortunate errors by a number of people, but Belsham is so far the only one to face consequences. He says his termination has cost him his livelihood and that he's worried about how he and his 78-year-old wife will cope.
If Belsham is unable to get another job, he'll be forced to rely on a government pension, which pays $609.30 each per fortnight for a couple. Last year a study by the Benevolent Society found that almost one third of Australians on the age pension are living in poverty. Anything below a fortnightly income of $851 is considered below the poverty line.
Do you think it's unfair Belsham was sacked? What are your thoughts on this whole case?