Brutal poll reveals who Aussies think is better: Turnbull or Abbott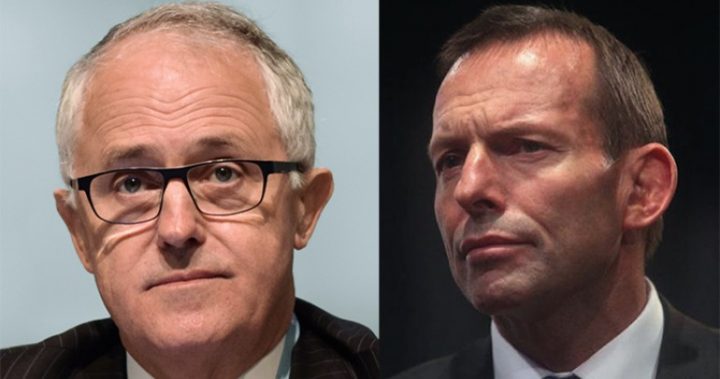 Malcolm Turnbull's better qualified to lead Australia than Tony Abbott, according to a new poll published by The Australian today.
The special Newspoll of 1,677 people found that almost 60 percent of voters said Turnbull had the best values and leadership credentials, compared to 23 per cent for Abbott.
This is despite a recent push by former PM Abbott to re-enter the political limelight with a series of criticisms of Turnbull's leadership.
When the poll was narrowed down to Coalition supporters, Turnbull was even more popular, with almost 70 per cent backing the current prime minister over his predecessor, whose rating remained at 23 per cent.
In fact, only One Nation voters preferred Abbott's qualifies as a leader. Labor and Greens voters preferred Turnbull. 
Ad. Article continues below.
A poll published by The New Daily a few days ago went further, with almost 80 per cent of the 1,100 people polled saying that Abbott's attacks on the Coalition were "inappropriate and damaging" to its re-election chances. Almost 60 per cent said they wanted Turnbull to lead the party into the next election.
Defending his criticism of his party's moves, though, Abbott has said that he had "not just a right but a duty to speak out when I think it's important".
Who do you think has the better leadership credentials?