Bruce Springsteen's strong Australian message to back home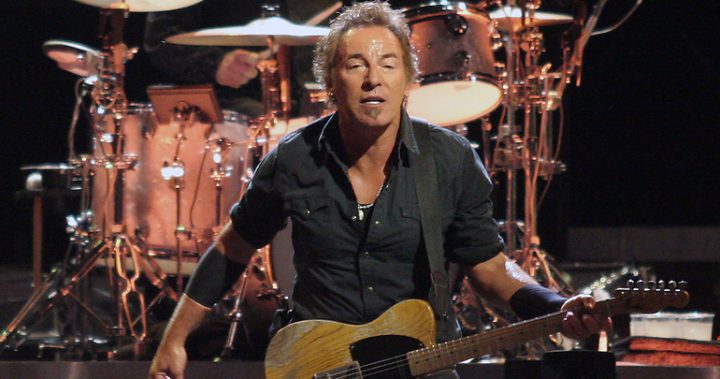 There is good reason that people call Bruce Springsteen a GOAT.  It's not due to any facial hair or an affinity for eating cans but instead an acronym that stands for "Greatest Of All Time".
Affectionally known as "The Boss", Springsteen has rocked arenas around the globe since his album Born in the USA  sold 15 million albums in the US and over 30 million albums worldwide.  He is also known to be political.  Famously took part in the No Nukes protest in the 70s, he has performed and done benefits for some of the biggest politicians in history.
As his tour kicked off in Australia, he had a special message for the Australian people and "the boss" of his own country the United States President Donald Trump. Springsteen opened the show at AAMI Park by saying he stood before the crowd as an "embarrassed American." Before playing a song referencing the recent issues between President Trump and Prime Minister Malcolm Turnbull, or Trumble as Trump's spokesperson called him, and sending a "letter back home".  Springsteen played the 1962 hit song from The Orlons Don't Hang Up.
In Melbourne @springsteen plays cover of Don't Hang Up after Trump v Turnbull call: "We stand before you embarrassed Americans tonight." pic.twitter.com/j6p0OZ35L7

— cameron adams (@cameron_adams) February 2, 2017
Ad. Article continues below.
The boss continued to rock the crowd with hit and hit showing that 67-years-old the musician is still in his prime.  He rocked, and he sang his heart out to the arena that wasn't nearly as full at the start of the show as it should have been because Tickettek printed the wrong time on the tickets. 
Springsteen once again referenced what was happening in the US and around the world describing it as "f—ed up shit." Before focusing back on giving the audience what they wanted.  Escape from the world for a little while enjoy one of rock 'n' rolls GOATs.
What do you think of what Springsteen did?  What's your favourite song from "The Boss"?