Bruce Springsteen reveals the troubling truth about his childhood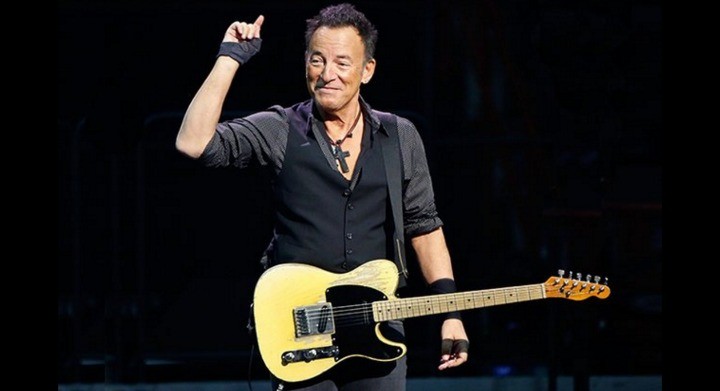 He's made a name for himself as an absolute rock legend, but Bruce Springsteen has revealed he's been carrying the weight of depression for a long time.
Bruce has released a memoir titled Born to Run and it paints a picture of a troubled man, which, to many of his fans, has come as a surprise.
Lovingly known as the Boss, the musician lifts the lid on his anxiety and depression, talks about his father's violent temper and reveals how he failed at his first marriage.
Talking about his parents, he confides how he defended his mother in any problem with his father. "My mother would read romance novels and swoon to the latest hits on the radio," Springsteen writes. "My dad would go so far as to explain to me that love songs on the radio were part of a government ploy to get you to marry and pay taxes."
One night after his father was home from one of his regular evenings at the local tavern, he heard them "violently arguing in the kitchen." He was 9 or 10 and feared for himself and his mother. He went downstairs to the kitchen clutching a baseball bat in his hands. "I shouted at him to stop. Then I let him have it square between his broad shoulders, a sick thud." His father turned and just laughed. It was far from a normal relationship.
Ad. Article continues below.
After Bruce bought his first house — a small cottage in the Hollywood Hills once owned by actor Sidney Toller, who played Charlie Chan in the movies — he experienced what he calls "an event . . . depression is spewing like an oil spill . . ."
On advice from his pal and manager Jon Landau he sought professional help. At the Los Angeles office of a therapist, Bruce writes, "I walk in; look into the eyes of a kindly, white-haired, mustached, complete stranger; sit down; and burst into tears." This beginning of 30 years of therapy helped.
The book is incredibly moving and Bruce hasn't held back, talking about his own problems with shyness, and his fight with pills.
Are you a fan of the Boss? Would you read this book?