Bruce and Denise Morcombe make final plea for campaign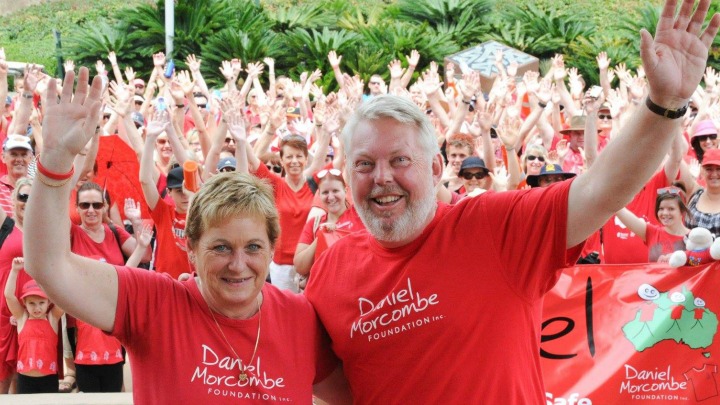 They've been through so much both publicly and privately and have worked tirelessly to help others, now Bruce and Denise Morcombe are asking the public for their help to get them over the line with their Kickstarter campaign.
A few weeks ago, SAS wrote an article about Bruce and Denise's new project – a film titled 'Where is Daniel', which gives a deeply moving and personal insight into their lives in the days, months, and years following their son Daniel's disappearance.
The film is based on the book by the same name and was co-written by director Peter Cousens. As a way of funding the film and involving the public, the Morcombes started a Kickstarter campaign to raise $300,000 to go towards the film's budget.
With only three days to go until the campaign ends though, they are still over $150,000 short.
Now the Morcombes and Peter are asking the public to dig deep to help them reach their goal and deliver this important and inspirational story.
Ad. Article continues below.
"We've just got three days to go of our campaign and we're desperate to get over the line," said Peter.
He said they had made small videos that had been shared thousands of times on social media, but it's failing to pull in the dollars they need.
"The videos we put out have over 700,000 views but there are only 1000 backers [on Kickstarter], there are thousands of people sharing our videos and hundreds of thousands sharing our posts but they're not putting their money where their like button is."
Ad. Article continues below.
Kickstarter is a website where people can donate money to a cause they care about easily and safely. It's been used to fund millions of projects and is usually a great way for people to find donations from people all over the world who want to support them.
While Bruce and Denise clearly have lots of support around the country, it's touch and go as to whether or not they'll make it over the line.
Due to the way Kickstarter works, if they don't reach their $300,000 target, they won't get any of the money donated to the project.
Ad. Article continues below.
"Put your money where your share button is and where your like button is," Peter said.
"It's a really beautiful and inspiring film. It's not one of horror or despair, it's about triumph and inspiration – truth and justice."
If you'd like to help Bruce and Denise by donating to the campaign, you can do so here: WHERE IS DANIEL? The feature film.
If you'd also like to help spread the message, share this article with your friends and family too.