Bronwyn succumbs to intense public pressure...resigns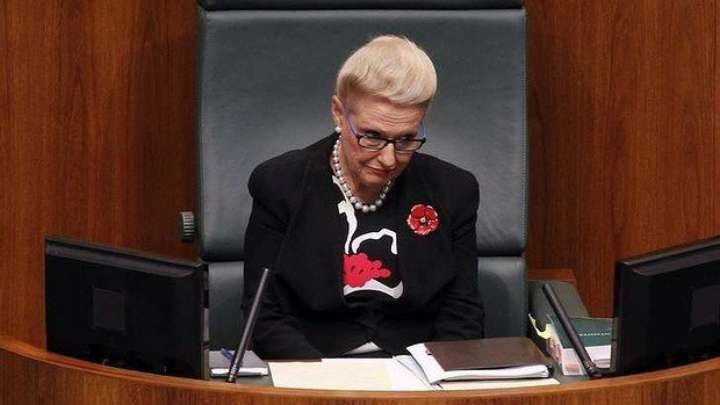 One of Australia's longest serving public servants, Bronwyn Bishop, has this afternoon tendered her resignation to the Governor General, as Speaker of the house.
Ad. Article continues below.
Prime Minister Tony Abbott, has just held an unschedule and special press conference, announcing Mrs Bishop's decision.  Mr Abbott noted that Mrs Bishop has done the right thing for Parliament and the right thing for the people of Australia.  However rather than dwell on the matters surrounding Mrs Bishop, Abbott said that the problem is not with one individual, but with the parliamentary entitlement system itself.  Accordingly, Abbott announced a fundamental, wide ranging, roots and branches review of the system.
Mr Abbott went on to say that 'many of issues with respects to entitlements are that expenses are claimed within entitlement rules, but outside public expectations.  We won't be tinkering with the system, rather we will start with first principles and the public can have confidence in the people we have put in charge'.
Bishop's credibility has been left in tatters following the revelation of a string of suspect travel claims and no doubt, over the ensuing days, more will be extracted from this story.  However, Mrs Bishop won't be the last representative from government to be caught out on expense entitlements.  So maybe we should thank her, in a strange sort of way, for bringing about a long overdue review of parliamentary entitlements and travel expenditure.
Maybe, just maybe, the government will find some budgetary saving out of the review.
Tell us what you think.  Are you happy that this matter has been brought to a head?  Do you agree that a review of the system is long overdue? Do you believe that the system will change?