Bronwyn Bishop set to defend 16 years of expenses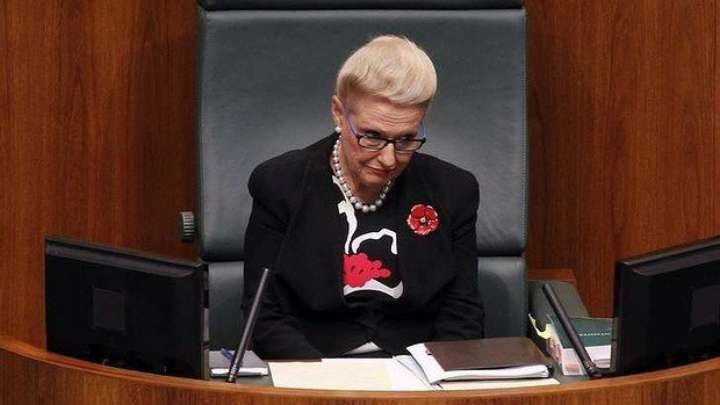 By now Bronwyn Bishop has got the message loud and clear that her apology yesterday, three weeks after the "choppergate" scandal first took off, is not enough.
In a bid to improve her standing and, presumably keep her job, a federal investigation has been launched into Mrs Bishops expenses claims dating back to 1999.
At the Speaker's request, Tony Abbott has asked the finance department to examine her entire history of parliamentary expenses, including travel to the 1999 wedding of Liberal powerbroker Michael Kroger.
If the finance department suspects any criminal activity, it will refer the matter to the Australian Federal Police, according to Sky News.
Mrs Bishop has said she is sorry for the $5000 chopper flight, which she has paid back with a 25 per cent fee, and that she will pay back any further questionable claims, but has maintained she won't step down from her prestige role.
Ad. Article continues below.
By throwing open her books, so to speak, Bronwyn Bishop remains defiant. She is saying, "yes, I have travelled from the taxpayer's purse but I am entitled to do so".
And there's the rub. While Mrs Bishop clearly cannot see she has done anything wrong, the public and her colleagues think otherwise.
Mrs Bishop is expected to face a no-confidence motion when parliament resumes on August 10, despite the Prime Minister's insistence she has his confidence.
Liberal frontbencher Kelly O'Dwyer says the Finance Department's report should be made public.
"There can be no opaqueness when it comes to the use of taxpayer dollars," she says.
What do you think of Bronwyn Bishop's latest move? Will it help her regain confidence?