Brits compete for the strangest headwear at Royal Ascot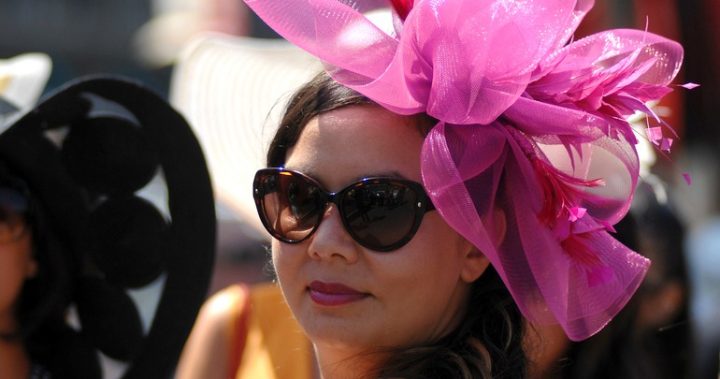 According to the official website, "Royal Ascot is synonymous with sartorial elegance."
It's also synonymous with "wear the most extravagant headpiece you can possibly imagine" and the Brits weren't pulling any punches at this prestigious race day.
With temperatures hitting 30 degrees (sweltering by British standards), men were permitted to remove their jackets; others clung tightly to the dubious amount of shade their headwear offered.
The Duchess of Cambridge was elegant and restrained in her white lace ensemble; other racegoers, however, were putting the Mad Hatter of Wonderland to shame with their fashions on the field.
Ad. Article continues below.
When England's in the middle of a heat wave, go for something with a little extra shade.
Why not bring an extra plate to hold your canapés?
Ad. Article continues below.
There's no need to choose between intricate detailing and feathers. 
Try to work in some of the spring floral trend.
Men in the Royal Enclosure must wear a black or grey top hat, but others are free to experiment with something a little more sparkly.
Ad. Article continues below.
Socialite Jackie St Clair was kissed by an oversized rose.
Headwear of a feather flocks together.
Ad. Article continues below.
Frankie Poultney, wife of retired footballer David Seaman, was kicking goals with her sweeping pink accessory.
For some, an extravagant hat design could only be made better by vibrant colours.
What do you think of the Royal Ascot fashion? Would you ever try something this extravagant?