British rock legend Greg Lake has died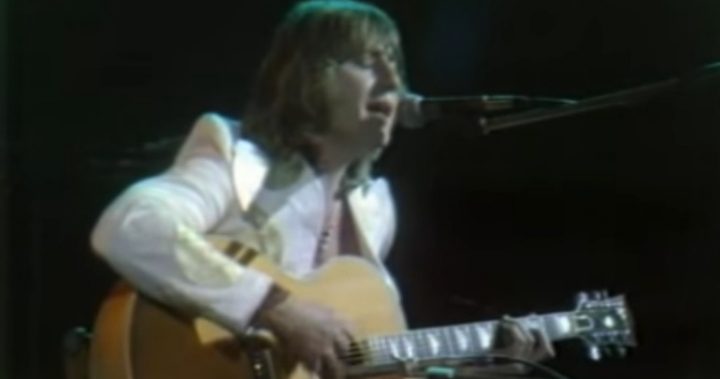 The world is in mourning for yet another music legend, something we seem to be all too used to doing in 2016.
2016 started with the deaths of David Bowie and Prince – and now it's coming to an end with the death of British rock legend Greg Lake.
The Emerson, Lake and Palmer, and King Crimson front man died on Wednesday aged 69 after a long battle with cancer.
His manager Stewart Young made the announcement on Lake's Facebook page yesterday, paying tribute to his "best friend".
"Greg Lake will stay in my heart forever, as he has always been," he wrote.
Ad. Article continues below.
"His family would be grateful for privacy during this time of their grief."
Sadly, his death comes just nine months after fellow ELP band member Keith Emerson died of a self-inflicted gunshot wound.
You might remember Lake for hits in the 60s and 70s including I Believe in Father Christmas, Lucky Man, In the Court of the Crimson King, 21st Century Schizoid Man and From the Beginning.
His  song I Believe in Father Christmas became an unexpected Christmas hit, despite the fact it was actually a protest song against the commercialisation of Christmas.
Ad. Article continues below.
Lake was the front man of the band he co-founded in the 60s King Crimson, before the band split in 1970.
He then joined  ELP, who sold millions of records with their rock music before splitting in the late-70s, before embarking on a successful solo career.
The rock legend went wrote on his website, "The greatest music is made for love, not for money. The early ELP albums were pioneering because there is no standing still; time is always moving forward."
Are you sad to hear of Greg Lake's death? Were you a fan of his music?