British plane fire shocks the world: Should we be worried about air safety again?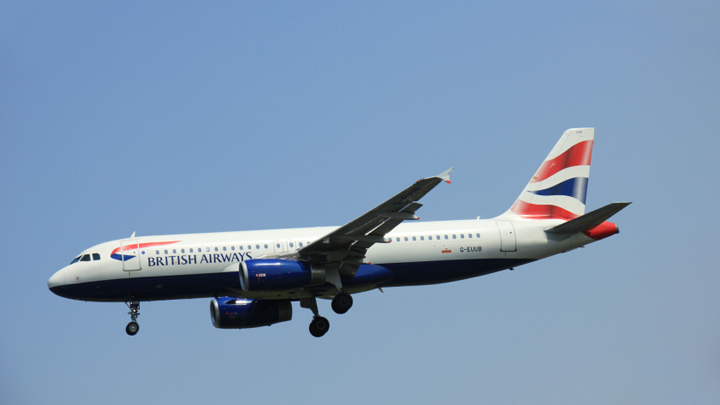 It's every traveller's nightmare, an engine fault that causes an evacuation or even a fire. This exact issue occurred on a British Airways plane bound for London.
Las Vegas airport was chaotic overnight as the plane carrying 170 people was forced to evacuate following an engine fire that was sparked after take-off. Suffice to say everyone on board was so thankful that they weren't in the sky, though it does have us wondering what if it hadn't sparked a fire? Would they have known about the issue once in the sky?
BBC reports airport officials said at least 14 people were taken to hospital with minor injuries.
US Federal Aviation Administration spokesman Ian Gregor said the left engine of the Boeing 777-200 caught fire before take-off.
In a statement, British Airways said the aircraft "experienced a technical issue as it was preparing for take-off".
Ad. Article continues below.
The distress call made from the captain to air traffic control is haunting: "Speedbird Mayday Mayday. Speedbird 2276 request fire services.
"Speedbird 2276 heavy, we are evacuating on the runway. We have a fire, repeat, we are evacuating"/
It has been reported that the pilot was due to retire next week. The pilot later told passengers that the accident was the result of a "catastrophic failure of the engine", said the Guardian's Jacob Steinberg, who a passenger on the plane.
"We looked out the window and for the first time saw smoke near the wing. We could smell it. It was like burning rubber – bitter and deeply unpleasant – and it was time to panic," Steinberg wrote.
Injuries sustained from the plane fire were caused by sliding down the inflatable chutes, said airport officials.
Ad. Article continues below.
An investigation into the blaze is now under way after what was obviously a lucky escape.
It's renewed calls for more thorough checks and dummy runs of planes before passengers board. It definitely doesn't set a nervous flyer's mind at ease!
Take a look at some of the images of the blaze and tell us, should our planes be more scrupulously checked for faults before lift off? Or do you think this was a one off?
New photos show closer look of fuselage and engine fire damage on British Airways 777 at LAS… #BAW2276 pic.twitter.com/ZLCquO472x

— NYCAviation (@NYCAviation) September 9, 2015
Ad. Article continues below.
At least 13 people suffer minor injuries after British Airways plane fire – airport official http://t.co/EyFPozd7P9 pic.twitter.com/iOxQQ9WXvS

— BBC News (UK) (@BBCNews) September 9, 2015
ICYMI: BA plane bursts into flames during take-off at Las Vegas airport http://t.co/pkI2OH8kBi pic.twitter.com/c1SOK9L7jq

— ITV News (@itvnews) September 9, 2015