British paper accidentally publishes horrible article about Duke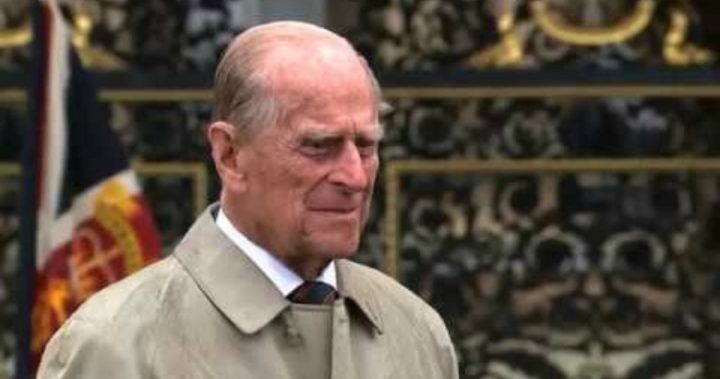 Readers of The Daily Telegraph no doubt got a bit of a shock this morning when they woke up to read that Prince Philip had died. 
Of course, the Duke is thankfully alive and well – he has merely retired – but someone at The Telegraph had accidentally published the story template that is obviously waiting in the wings ready to be fired out when that sad day eventually arrives. 
"HOLD HOLD HOLD Prince Philip, Duke of Edinburgh, dies aged XX", the headline of the article, uploaded at 10.28am this morning read. 
"The Duke of Edinburgh, the longest-serving consort to a monarch in British history, has died at the age of XX, Buckingham Palace has announced."
It also said the the Duke's funeral would be a "low key" service at St George's Chapel in Windsor Castle, and featured several subheadings including "Prince Philip – in pictures", "Funeral details", "Duke's health history" and "Duke's action-packed life".
Ad. Article continues below.
Looks as though the Telegraph broke the embargo on the big Prince Philip news. pic.twitter.com/DnZM7aeeZD

— Jim Waterson (@jimwaterson) August 2, 2017
Read more: Palace shares sweet photo of Queen and Philip as he retires
A Telegraph spokesperson told The Daily Mail that they will be reviewing their processes in the wake of the unfortunate error. 
"We sincerely apologise for the mistake that was made this morning, which was of course rectified immediately. 
Ad. Article continues below.
"We will be reviewing our publishing processes as a matter of urgency."
Unfortunately for Prince Philip, this isn't the first time this mistake has happened this year. Back in May, The Sun also published the obituary they have prewritten for when the time comes!
It's certainly an unfortunate error, but of course the good people of social media have had some fun with it, accusing the Telegraph of killing Prince Philip. 
is boris johnson aware that the telegraph's obituary of prince philip today was an accident? https://t.co/o0VoOFAWuA

— Bobby Lewis (@revrrlewis) August 2, 2017
Ad. Article continues below.
Today, The Telegraph killed Prince Philip. Worst broken embargo in a long time ? https://t.co/FiAL4dXc2X

— Stephanie (@StephCrisp22) August 2, 2017
"The Telegraph has killed Prince Philip" – What, no two stage approval for such articles??? https://t.co/FsFDZLzSlT

— Techie1 (@Techie1_PCF) August 2, 2017
If you've ever wondered what the Telegraph plans to say about the death of Prince Philip, @waybackmachine has it: https://t.co/j3B1k0EmvQ

— David ??? Moles (@chronodm) August 2, 2017
Ad. Article continues below.
The prince's retirement has come at the age of 96, with 637 solo overseas visits, 5,496 speeches and 14 books under his belt. 
Hopefully he can fit it a good, long retirement, and the Telegraph will have no need to republish their obituary anytime soon!
Do you think it would be a bit unnerving to know that every media outlet has prewritten your obituary ready for your death?