BREAKING: Stephanie Scott's killer sentenced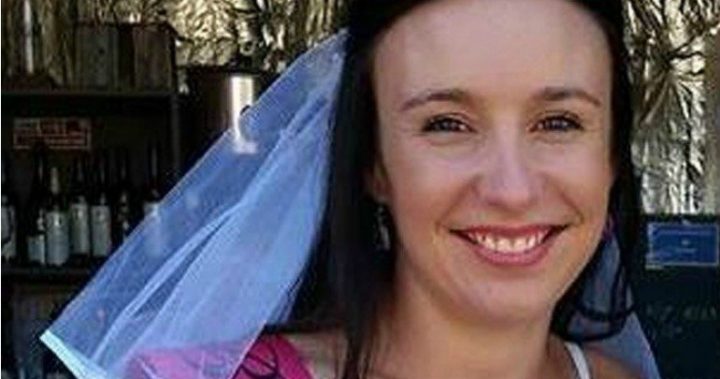 It's been 18 months since school cleaner Vincent Stanford, 25, raped and murdered NSW teacher Stephanie Scott, 26, and today, he has been sentenced to life in prison for his actions, without bail.
Before reading out the sentence, Justice Robert Allan Hulme said "the agreed facts ….make it plain that this case is one of great heinousness" and that he found his behaviour after the murder "highly disturbing" and "conniving, callous and self interested".
"The attack itself involved extreme brutality by a man of substantial size upon a defenceless young woman…who had no means of escape."
Justice Hulme said Stanford's demeanour in recorded police interviews "clearly demonstrated a lack of emotion".
"There was not the slightest hint of remorse," he said.
Ad. Article continues below.
He said Stanford was a "very disturbed individual".
Court documents outline how it was common knowledge around Leeton High School that Ms Scott was due to marry Aaron Leeson Woolley.
9news.com.au reports that the court today heard Stanford stalked three other females before Ms Scott's murder, including two adults and a 12-year-old girl of whom he had 1805 images.
On Tuesday, a courtroom packed with Ms Scott's family and supporters was shown disturbing video footage of him confessing to the April 2015 murder.
Stanford told detectives, "I think I went a little nuts."
Ad. Article continues below.
He said when he saw the bride-to-be alone at the Leeton High School on Easter Sunday 2015, he felt "just that I had to kill her".
He dragged Ms Scott, 26, into a storeroom at the school and attacked her with his fists and a large knife.
"I beat her and I hit her in her carotid artery with the knife," he said.
He washed the scene with a high pressure cleaner and took Ms Scott's body 70km away to the Cocoparra National Park, where he burned it.
According to an agreed statement of facts the cleaner had regularly searched for violent rape, hard-core porn and murder online and had ordered handcuffs and a "half-sword" through a security company.
Ad. Article continues below.
Soon after he began working at Leeton High School he made a number of internet searches related to brides, including "bride rape" and "bride kidnapping", according to the facts.
Crown prosecutor Lee Carr cited an expert medical report that said Stanford revealed thoughts of killing people since the age of seven or eight.
According to the report, Stanford has autism and once said he couldn't adapt to society because he would have to acquire emotions, of which he had almost none – except hatred.
Her father, Bob, told the crowd of hundreds gathered in Mountford Park that he wanted his daughter to be remembered for the great girl she was – and not the tragic way she was taken away.
"Stephanie was a bubbly, bright, witty, intelligent fun-loving girl who has obviously impacted on many people here to today and our wishes for the future are that that will continue in your minds, you remember her as the girl she was and I'm sure wherever she is now that she would wish that to be the case and maintain that as you remember her, as that great little girl she was."
Have you been following this case? What message do you have for the friends and family of the victim?