Breaking news: Bali Nine duo to be transferred to execution island tomorrow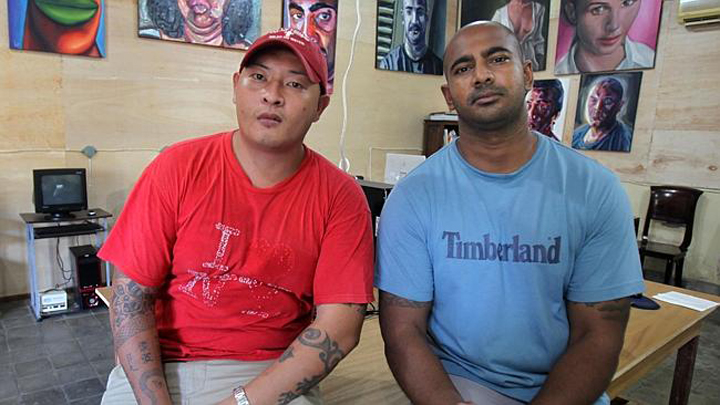 In some sad news to end our day, it has been confirmed that the Bali Nine duo, Myuran Sukumaran and Andrew Chan, will be transferred to the execution island of Nusakambangan at noon tomorrow.
Ad. Article continues below.
Momock Bambang Samiarso, Bali's chief prosecutor, made the announcement after meeting with police, military and other officials and said the transfer would occur on Wednesday "siang", or around noon. After the transfer, the men will be given 72 hours notice along with eight other felons. At this time they can see their families, lawyers and a religious leader before being killed in the night.
The grim news comes after weeks of pleas for clemency from six of our country's Prime Ministers, as well as a public petition with more than 150,000 signatures, all of which have fallen on deaf ears. Julie Bishop and Tony Abbott were vocal in their condemnation of the planned executions and begged Indonesian president Joko Widodo to reconsider while they had time. Lawyer for the pair, Julian McMahon, told the media it was unbelievable whilst an appeal was before the courts.
There is now no hope left for the two Australian men, who have been in Kerobokan jail for nearly 10 years awaiting this day. It will be a mass execution, with 120 gunmen enlisted to carry out the capital punishment – 12 for each prisoner.
Many of us dreaded the day when the reformed drug smugglers would be taken to the island where they'd be executed, so now the day is upon us, there are still so many questions: what will their legacy be? What will these men leave behind? How can we all learn from this and what will the relationship be like between Indonesia and Australia now?
Tell us what you think below.