Breaking: Prime Minister announces shock resignation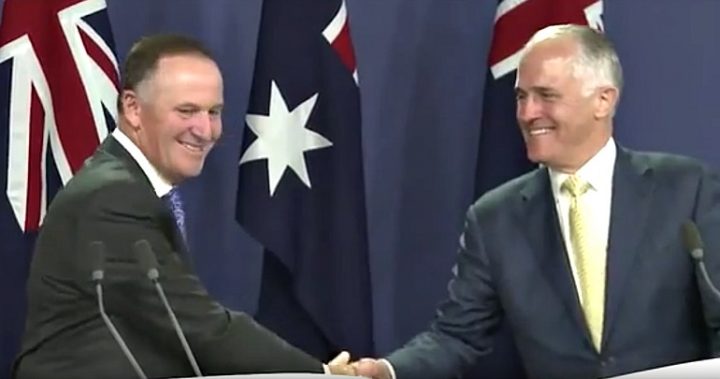 An emotional New Zealand Prime Minister John Key has announced his resignation in a shock press conference this morning.
Key informed Cabinet of his resignation this morning, and made the announcement at a weekly media briefing.
"This is the hardest decision I've ever made, and I don't know what I'll do next," he said.
"One of the things that I have always believed in is making room for new talent and let's be blunt, I have taken the knife to some other people and now I am taking the knife to myself to allow others to come through and have those opportunities, and that is a healthy thing.
"We have got a caucus that is full of talent. We shouldn't be afraid of that."
Ad. Article continues below.
There's no indication of what has led to Key's resignation, though he did say he was leaving "on his own terms".
Reports are there has been speculation about how he would handover power to the next generation of leaders in New Zealand, after he won the 2008, 2011 and 2014 elections.
So, what's next for New Zealand?
The resignation of the Prime Minister doesn't mean there will be another election right away
A caucus meeting has been called for December 12, with the ruling National Party to choose a new party leader and Prime Minister.
Ad. Article continues below.
According to the ABC, there will be an election in New Zealand before November next year.
What about Key?
Well, he has stated he will remain a backbench MP until he works out what he will do next.
And he's not the only world leader to call it quits today.
Italy's Prime Minister Matteo Renzi has announced he will resign after his referendum to reform the constitution was defeated.
Ad. Article continues below.
The referendum was on whether to reduce the Upper House Senate and take power away from regional authorities, according to the ABC.
Renzi said he took full responsibility for the defeat of the referendum, with an estimated 54 to 58% of people voting against the idea.
"We've fought with passion from the very first day," he said.
"You know what I said and my Government ends here, today."
Are you sad to hear of John Key's resignation?