Breaking: Kerrin McEvoy makes history with Melbourne Cup win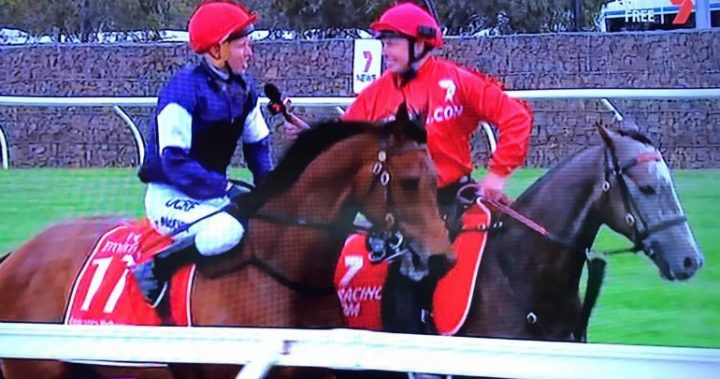 Jockey Kerrin McEvoy has just made history with his second Melbourne Cup win. Kerrin rode to victory on his horse Almandin, and broke the record with the longest amount of time ever recorded between Cup wins.
The 36-year-old won the race back in 2000, but hasn't had any luck since then in the race. Today, however, all that changed and he crossed the line in a tight finish with Heartbreak City and Hartnell coming in second and third.
Although Michelle Payne didn't get to ride in the race today, it was a special day for her in the end too as Kerrin is her brother-in-law!
Michelle's sister, and Kerrin's wife, is pregnant right now so couldn't be there to watch the race in person.
Ad. Article continues below.
Chatting to reporters after Kerrin's win though, Michelle said she was sure her sitting was cheering him on from home.
Kerrin couldn't wipe the smile off his face after the race, noting how much work had gone into getting the win after all this time.
Join us in wishing Kerrin congratulations!
Do you have a message for Kerrin and his very special racing family?