Breaking: Jeff Kennett explains why he backflipped on this important issue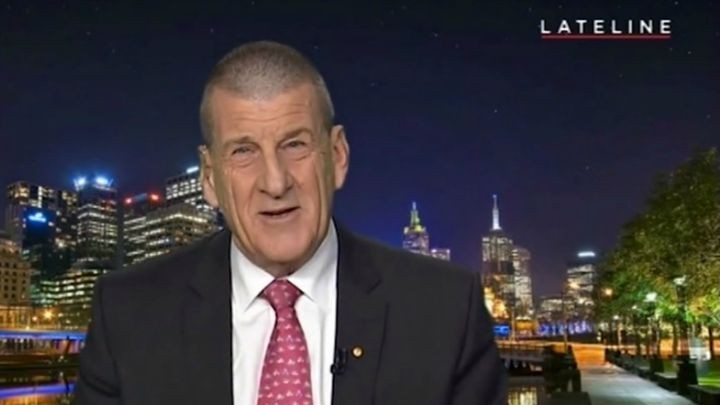 Former Victorian premier Jeff Kennett has eloquently described the reason he completely changed his opinion on a divisive and controversial issue – and he insists it was personal.
Speaking with Richard Fiedler on ABC Radio this morning, Mr Kennett said he wholeheartedly supports marriage between same-sex couples because "it is a person's right to live a happy life".
Just four years ago, Mr Kennett famously said, "Clearly the best environment in which to bring a child into the world is a stable, loving environment in which a male and female are married to each other."
He later went on to change his position, but many saw it as an attempt to appease the gay and lesbian community rather than a sincere attitudinal shift.
In October 2011, The Sydney Morning Herald reported:  "In a change of heart, Mr Kennett, the chairman of the national depression initiative beyondblue, tells Joy FM president David McCarthy: "The most important thing is a loving relationship and I don't care what that loving relationship is, right? I really don't care whether it is a loving relationship between a male and female, be it between two men, two women, be it a single parent, right? A loving relationship is by far the best."'
Ad. Article continues below.
Today, Mr Kennett elaborated on his change of heart.
He said he felt lucky to have had such a wonderful happy life and that led him to ask himself, "What right to I have to deny a citizen the right to have as much joy, pleasure and satisfaction in life as I have had?"
Mr Kennett, who founded mental health organisation beyondblue went on to tell the story about a gay couple who desperately wanted to marry in front of their parents. Sadly, one of the men's fathers died before they got that chance and the couple was terribly upset.
He explained that he has spoken to plenty of healthy, educated, law-abiding citizens who are anxious and stressed "because they can't live their lives with the satisfaction we can as heterosexuals".
Mr Kennet says he came to the conclusion that marriage between same-sex couples made no difference to his life but an enormous difference to gay couples.
Ad. Article continues below.
"I thought how is that going to affect my life, not one iota, but it is affecting their lives and possibly their mental health, and if not it is at least affecting their happiness – and what right have you or I to affect the happiness of someone else?"
"It's just common sense," he added.
What do you think of Jeff Kennet's views and how they have changed? Share your thoughts below.