Breaking: Golfing legend Arnold Palmer has died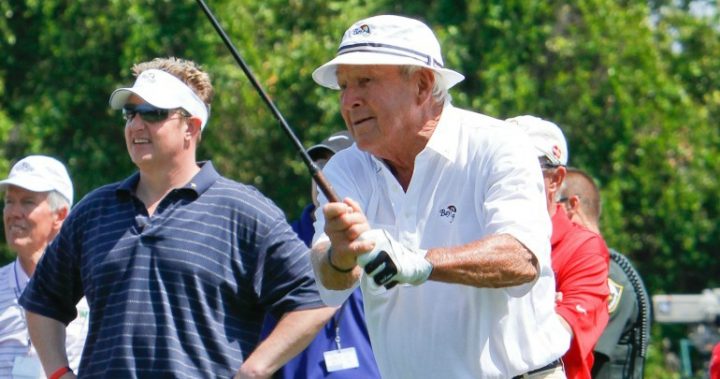 One of golf's most famous players, Arnold Palmer, has passed away aged 87.
Arnold is credited with transforming the entire game of golf and became a household name thanks to his amazing skills on the course and his personality off it.
He won seven major titles throughout his career and is one of the sport's most beloved figures.
His fan base is legendary, with hundreds of Arnie's Army supporters turning up at every game he played. He was known as one of the nicest guys on the circuit throughout his career and this continued long after he retired.
He was married twice; first to Winnie Palmer for 45 years. She sadly died at age 65 on from complications due to ovarian cancer. He remarried in 2005 to Kathleen Gawthrop who survives him today along with his children Amy and Peggy.
Ad. Article continues below.
His knowledge of the game is almost unsurpassable, with one of his most famous quotes summing it up perfectly: "Golf is deceptively simple and endlessly complicated".
Share your condolences and thoughts below.
Do you remember watching Arnold Palmer play on TV? Were you a fan?