BREAKING: Gable Tostee has been found not guilty of murder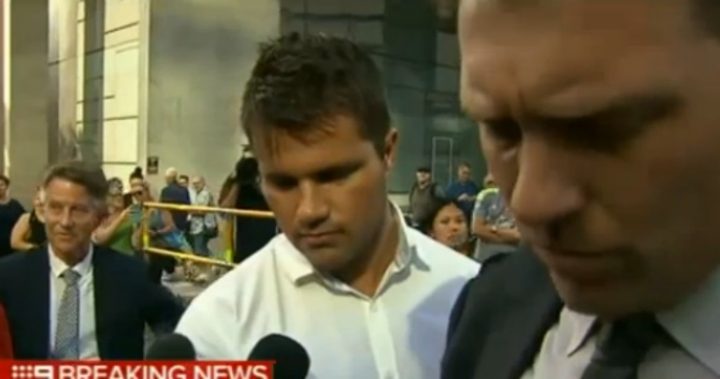 If you've been following the trial of Gable Tostee the 30-year-old accused of murdering his Tinder date, Warriena Wright, who fell off his 14th flood Gold Coast apartment balcony in 2014, the verdict is in.
Tostee has been found not guilty of murder or manslaughter. He is now a free man.
#BREAKING: Gable Tostee is a free man. Not guilty of murder or manslaughter. https://t.co/yi6Ing4GtH #7News https://t.co/RQ7fv6zHbl

— 7 News Queensland (@7NewsQueensland) October 20, 2016
The jury had been deliberating for more than 12 hours since retiring to consider a verdict on Monday, October 17.
Ad. Article continues below.
It indicated it was struggling to reach a verdict, asking several questions over three days, but were informed by Justice John Byrne that they had to persevere to reach a unanimous result.
Tostee had pleaded not guilty in the Brisbane Supreme Court to murdering New Zealand tourist, Wright, 26, on August 8, 2014 after she fell from his balcony in the early hours of the morning.
During the trial the court had heard that Tostee had restrained Wright before forcing her out onto the balcony and locking the door on her because she threw decorative rocks at him after the pair had engaged in drunken sex.
When the verdict was read out there were gasps heard throughout the courtroom.
Presenting himself with his lawyer after leaving the Brisbane Supreme Court, Gable Tostee had nothing to say to the media.
What do you think of this outcome?