Breaking: Fawlty Towers star Andrew Sachs has died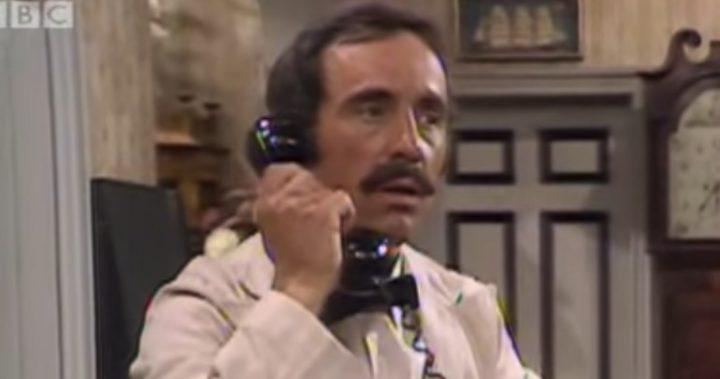 There's been some sad news announced this morning about Fawlty Towers star Andrew Sachs.
The actor, who played Manuel in the 1970s sitcom, passed away last week aged 86.
His wife announced his death this morning, opening up to the Daily Mail about her husband's four-year battle with dementia.
Sachs' dementia was so bad, it left him in a wheelchair and unable to speak.
Melody, his wife, said her heart "has been broke every day for a long time".
Ad. Article continues below.
"It wasn't all doom and gloom, he still worked for two years," she said.
"We were happy, we were always laughing, we never had a dull moment. He had dementia for four years and we didn't really notice it at first until the memory started going.
"It didn't get really bad until quite near the end. I nursed Andrew, I was there for every moment of it."
Sachs was moved to a care home earlier this year after a bout of pneumonia almost killed him.
Ad. Article continues below.
His wife revealed his condition deteriorated in the days leading up to his death.
"He was in there for eight months and it was summertime. We sat in the garden together. It was wonderful. I used to read to him, tell him stories. We had a happy time," she said.
"Don't feel sorry for me because I had the best life with him,' she said. 'I had the best husband and we really loved each other.
"One thing about Andrew is that I never once heard him grumble, I never found him once without a smile on his face. We laughed because we're both silly.
"We're both as daft as brushes, we were married for 57 years, we loved each other very deeply and it was a pleasure looking after him. I miss him terribly."
The actor was born in Berlin in 1930, fleeing from the Nazis to Britain with his family in 1938.
Were you a fan of Fawlty Towers? Do you remember Miguel?