Breaking: Donald Trump has won the US election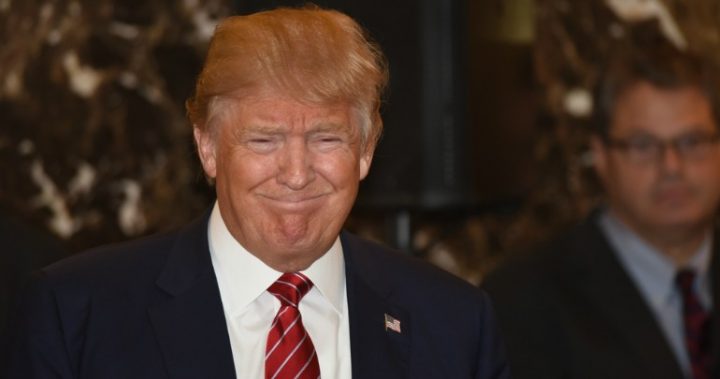 The final election results are in and with all the key states counted, Donald Trump has won the election and will become the next president of the United States.
The ABC has called the election in favour of the Republican and declared he will take the White House.
Hillary Clinton has reportedly called Trump to concede, effectively securing the win for her rival. Her campaign manager has said she will not address the public tonight.
The shock result has left voters across the country stunned and people around the world wondering how it happened. Pre-election polls had predicted Hillary Clinton would win by a small margin, but it all turned around today with Trump's supporters coming out in droves to cast their vote for him.
The press called Pennsylvania and Wisconsin for Trump, the last key states he needed to win the election.
Ad. Article continues below.
While Clinton worked hard to rally the troops over the past week, it wasn't enough to quell the rousing movement Trump created over the year.
His supporters have already taken to the streets to celebrate with large crowds gathering in major cities to chant their victory songs.
Cries of "build the wall" filled the air in New York as nearby Clinton supporters watched on in despair.
Adding to his presidential victory is the massive win Republicans claimed in the House, giving them control over the three major branches of government and making it much easier for Trump to push through his agendas once he officially takes office.
Social media is buzzing with questions of "what happened?", while some political commentators are already admitting they got it wrong.
Ad. Article continues below.
The key question for many though is, what now? Despite his large grassroots following it appears that many underestimated Trump and his message, which struck a chord with mainly white middle-class voters across America.
His divisive policies have called for an end to Muslim immigration, a wall to stop Mexicans crossing the boarder into America, and an increase in gun rights.
Numerous controversies along the way, like his comments about how he has 'grabbed women by the pussy', accused Mexicans of being rapists and killers, and fat shamed his detractors, haven't been able to stop him and only seemed to fuel his supporters even more.
Stock markets around the world have plummeted following the result and the Canadian immigration website has crashed due to the thousands of Americans flooding the site to see if they can move across the border.
In Australia, Foreign Affairs Minister Julie Bishop has said Australia is open to working with Trump and his keen to keep our trade interests alive and thriving.
What are your thoughts on this result? What will this mean for Australia?