Breaking: Coroner hands down findings into cricketer Phillip Hughes' death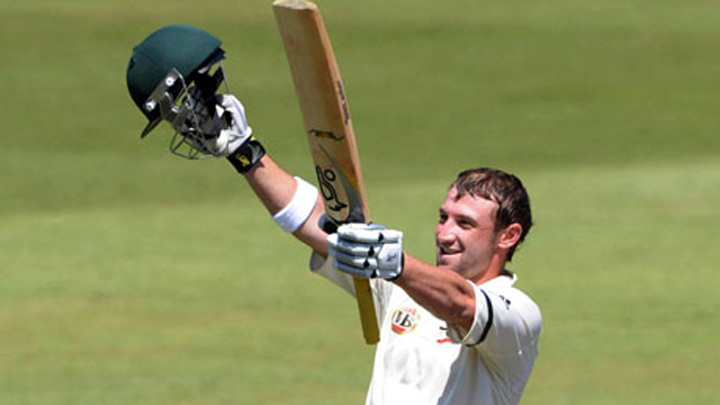 The death of cricketer Phillip Hughes on November 25, 2014, sent shockwaves through the cricketing community.
What happened that fateful day led to a coronial inquest, and now his family and the cricketing world have some answers.
The coroner has delivered his findings this morning, and the result was as many cricket fans may have been expecting.
The ABC is reporting the New South Wales state coroner has found that Hughes' death could not have prevented, even if he was wearing the best protection available.
Read more: Inquest into death of cricketer Phil Hughes hears shocking accusations
Ad. Article continues below.
During the inquest, evidence was delivered that alleged players had made comments on field to Hughes.
Hughes' brother Jason was told that opposing bowler Doug Bollinger allegedly told Hughes "I'm going to kill you" during the match.
While Bollinger admitted sledging players while bowling that day, he denied the shocking claims.
"I don't recall saying that," he told the inquest in October.
"I may have, I don't think so."
Ad. Article continues below.
Read more: Phillip Hughes' family storm out of inquest after testimony from players
Concerns were also expressed about the number of short balls aimed at Hughes, which Bollinger dismissed.
""I don't think he was targeted by the bowlers, no," Bollinger said.
"I know I didn't sledge Phil."
Ad. Article continues below.
You might be wondering what the coroner had to say about those claims?
Well, while state coroner Michael Barnes said Hughes was the target of short bowling, he wasn't convinced there was any malicious intent involved.
"Neither the bowler nor anyone else was to blame for the tragic outcome," he said.
"I conclude no failure to enforce the laws of the game contributed to his death."
What do you think of the coroner's findings? Was it as you expected?