BREAKING: Comedic Icon Gene Wilder dies at 83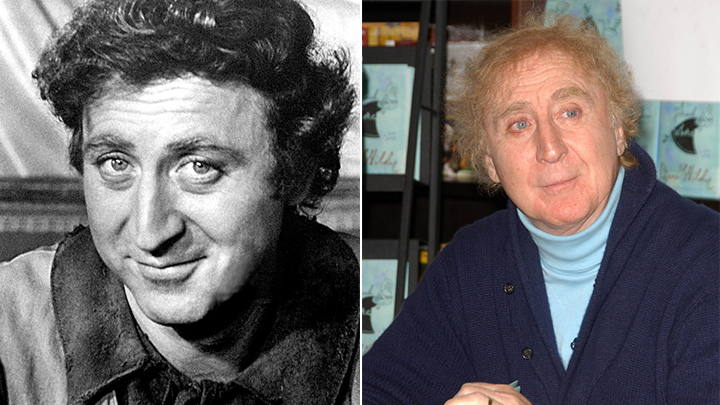 We wake up to shocking news this morning to the loss of a legend from Hollywood.
Ad. Article continues below.
Gene Wilder, the leading man with the comic flair and frizzy hair known to generations for his role as Willy Wonka, as well as for teaming with Mel Brooks on the laugh-out-loud masterpieces The Producers, Blazing Saddles and Young Frankenstein, has died, his family has confirmed.
He was 83, and died from complications from Alzheimer's disease, according to his nephew. The two-time Oscar-nominated actor was diagnosed with non-Hodgkins lymphoma in 1989, and treated with radiation and stem cell transplants.
His nephew said in a statement, "We understand for all the emotional and physical challenges this situation presented we have been among the lucky ones — this illness-pirate, unlike in so many cases, never stole his ability to recognize those that were closest to him, nor took command of his central-gentle-life affirming core personality. The decision to wait until this time to disclose his condition wasn't vanity, but more so that the countless young children that would smile or call out to him "there's Willy Wonka," would not have to be then exposed to an adult referencing illness or trouble and causing delight to travel to worry, disappointment or confusion. He simply couldn't bear the idea of one less smile in the world. He continued to enjoy art, music, and kissing with his leading lady of the last twenty-five years, Karen. He danced down a church aisle at a wedding as parent of the groom and ring bearer, held countless afternoon movie western marathons and delighted in the the company of beloved ones."
He is survived by his fourth wife Karen Boyer, whom he married in 1991 and his nephew. His sister Corinne, predeceased him in January 2016.
Tributes are pouring in from around the world as friends and fans alike remember the beloved actor.
Share your thoughts about the sad death of Gene below.