BREAKING: Australian athletes arrested in Rio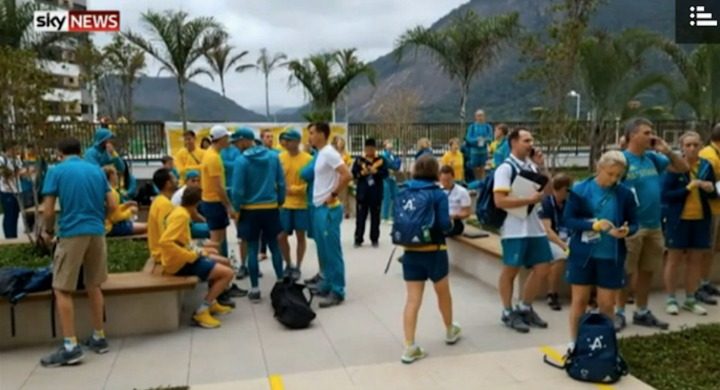 In breaking news out of Rio, nine athletes have been arrested by police in Rio following the basketball semi-final.
The athletes are from the Australian team and they are currently being questioned by police.
Australian Olympic Committee lawyer Fiona de Jong is with the athletes who were arrested for tampering tampering with their accreditation passes.
They were detained at the event, which is considered an offence in Brazil.
Australian team media boss Mike Tancred confirmed police were talking to nine Australian athletes over the matter.
Ad. Article continues below.
"Some people tried to tamper with their accreditation," Tancred said.
"They've got stopped by people over at the stadium.
"It's really a matter for the IOC as they're in charge of accreditations. If you tamper with accreditations it is their problem.
"We're over there with the lawyer."
As this is a breaking news story, SAS will update this article as it progresses.
UPDATE: Kitty Chiller in tears explaining what really happened with nine jailed Olympians
Share your thoughts below.