Brady Bunch actress under fire over slur against gay actor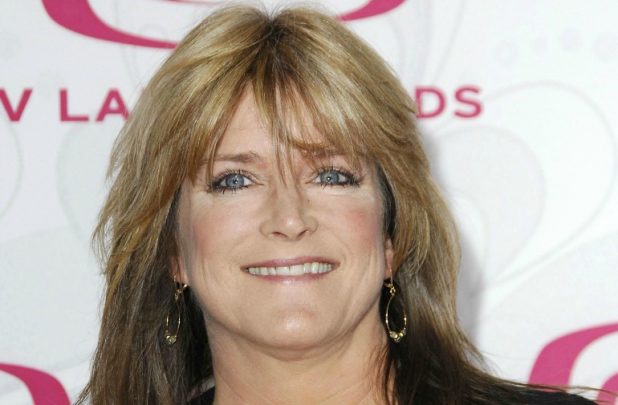 You might remember Susan Olsen as the blonde, curly haired, innocent Cindy Brady from the Brady Bunch.
Well, it appears she is far from innocent in real life.
We've all said things on social media we regret, or sent someone a message when we've been angry, and Olsen has done just that.
The 55-year-old has been fired from her radio job after she let fly at a openly gay actor on Facebook.
The feud started when the actor, Leon Acord-Whiting appeared on Olsen's radio show Two Chicks Talkin' Politics.
Ad. Article continues below.
He took a shot at her for being a Trump supporter.
"She can spew her idiotic lies unchecked," he said.
So, how did Olsen get into trouble?
It turns out the actress fired back in a private message on Facebook.
"You f–king snake in the grass. Don't have the nads to stand up to me? You don't have the balls to stand up to Cindy Brady?" she wrote.
Ad. Article continues below.
"Hey there little f–, let me get my big boy pants on and really take you on! What a snake in the grass you are you lying piece of s–t too cowardly to confront me in real life so you do it on Facebook. You are the biggest f–er in the world the biggest p–y! My d–k is bigger than yours which ain't saying much!"
Acord-Whiting released the message publicly, leading Olsen to be fired.
Her employer LA Talk Radio confirmed the news on Facebook.
"LA Talk Radio takes pride in its close and collaborative relationship with the LGBT community, and will continue to provide a home for those who have hopeful and positive messages of togetherness and tolerance to share with our listeners," they wrote.
"We will not tolerate hateful speech by anyone associated with our radio station and have severed our ties with a host that veered off the direction in which we are going.
"Thank you for your loyalty and continued support. LA Talk Radio stands for love and community, and we will always support all of our friends around the world."
So, what do you think about this? Should Susan Olsen have been fired for what she said?