Bob Katter goes viral with bizarre clip about gay marriage and crocs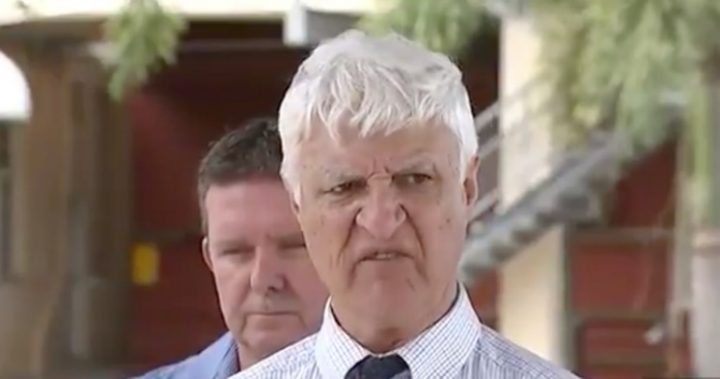 You've got to hand it to Bob Katter.
Despite being slammed by some for his stance on same-sex marriage, the Federal Member for Kennedy has always insisted that he's entitled to his opinion and will keep on expressing it.
Having said that, though, a recent outburst by the 72-year-old may indicate that he's growing tired of the SSM topic.
Read more: One sentence Bob Katter thinks he shouldn't have said
In fact, the politician even suggested that our country needed to be focusing its attention on more important matters – crocodile attacks, for one. And it's all be captured on film in a rant that's caught the imagination of the internet.
Ad. Article continues below.
In a clip posted by ABC's political discussion program Insiders that's since gone viral online, Katter starts off normally enough, telling a reporter that "people are entitled to their sexual proclivities".
In case you missed it, here's Bob Katter's alternative view on the #samesexmarriage debate. Thanks for watching. #Insiders #auspol pic.twitter.com/iObsR1tDs1

— Insiders ABC (@InsidersABC) November 18, 2017
But then it starts to get a little bit weird.
"Let there be a thousand blossoms bloom, as far as I'm concerned," he goes one.
Ad. Article continues below.
Katter, who wasn't wearing his trademark Akubra for the interview, then chuckles awkwardly before shifting to a very different topic, complete with a very different face as he speaks.
"But I ain't spending any time on [SSM] because in the meantime, every three months a person is torn to pieces by a crocodile in North Queensland," he finishes.
At the end of the clip, the panel of Insiders could be seen laughing at Katter's rant.
It should be noted that Katter is from North Queensland, where crocodile attacks are more common than they are in most other parts of Australia.
Still, many people have taken to social media to slam the outspoken pollie for the erratic interview, with some suggesting Katter appeared a little unhinged.
Ad. Article continues below.
Read more: Bob Katter slams Terri Irwin over her "greenie" views
One person wrote: "Don't you think he looks and sounds a little unstable with that sudden chance in mood?" Another comment added: "Oh my God, this was hilarious, but not in a good way. He came across all Jekyll and Hyde-ish, was very creepy."
"I'd feel safer adrift with a same sex attracted crocodile called Blossom than with Katter but I AIN'T SPENDING ANY MORE TIME ON IT!" another person wrote.
Not all people saw the funny side of it, though, with some backing Katter's views on the dangers of crocs.
"I guess if you are a family member whose loved one had been taken by a croc, you would not appreciate the mirth of the panel members," one social media commenter said of the Insiders panel. " Shame on you all. Yes, he might not put things well but you were disgusting."
Another supporter said: "Nothing sums up an ABC premeditated display of hatchet job editing than that clip. Without any regard of the victims and their families of such horrific attacks, as they laugh it up, in the studio of privilege, at the expense of the victims and Mr Katter."
What do you think of the clip? Does Bob Katter have a point?