Bob Dylan speaks out about his Nobel prize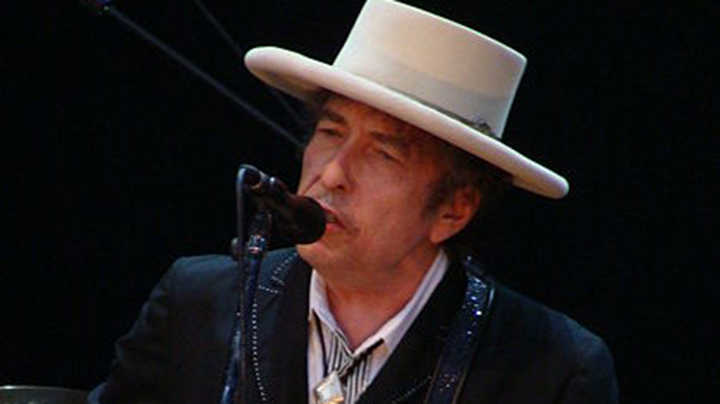 Bob Dylan divided the internet when it was announced he was being awarded a Nobel prize for literature.
In fact, one academy member went so far as to label him "impolite and arrogant" for not responding to calls.
But after two weeks of silence,  the legendary singer has spoken out – admitting the award left him "speechless".
During his first interview since the award announcement, Dylan told the Daily Telegraph he would "absolutely" attend an award ceremony if it is possible.
"It's hard to believe … amazing, incredible," he said.
Ad. Article continues below.
"Whoever dreams about something like that?"
Read more: Bob Dylan attacked for doing nothing
He also reportedly told permanent secretary of the Swedish Academy Sara Danius he appreciated the honour "so much".
"The news about the Nobel prize left me speechless," he said.
Dylan's worked was compared to ancient Greek writers Homer and Sappho by the academy, a comparison he said was true "in some way".
Ad. Article continues below.
"Some [of my own] songs – "Blind Willie", "The Ballad of Hollis Brown", "Joey", "A Hard Rain", "Hurricane" and some others – definitely are Homeric in value," he told the Daily Telegraph.
"The academics, they ought to know. I'm not really qualified. I don't have any opinion."
Read more: Does Bob Dylan deserve his Nobel prize for literature?
He also opened up about the intensity of songwriting and admitted there were things that were beyond his talents
"You have to keep in mind why you are writing it and for who and what for," he said.
Ad. Article continues below.
"I'd like to drive a race car on the Indianapolis track. I'd like to kick a field goal in an NFL football game. I'd like to be able to hit a hundred-mile-an-hour baseball. But you have to know your place.
"Everything worth doing takes time. You have to write a hundred bad songs before you write one good one. And you have to sacrifice a lot of things that you might not be prepared for. Like it or not, you are in this alone and have to follow your own star."
According to the Nobel Foundation, it is unclear at this stage if Dylan will attend any events during Nobel Week .
What do you think? Was the criticism of Bob Dylan unfair?