Bob Dylan compares his Nobel Prize win to Shakespeare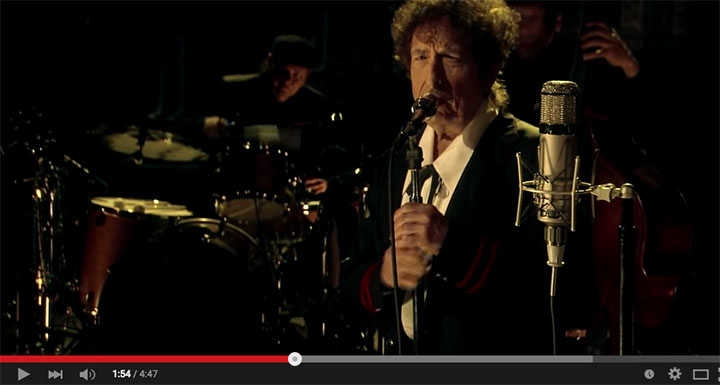 Bob Dylan may not have attended the Nobel Prize ceremony, but he did write an acceptance speech that was read out at the event.
So, what did Dylan have to say in his speech?
Well, the usually shy and humble singer wrote that Shakespeare probably felt the same as he did.
"I would reckon he thought of himself as a dramatist," Dylan wrote.
"The thought that he was writing literature couldn't have entered his head.
Ad. Article continues below.
"His words were written for the stage. Meant to be spoken not read."
Read more: Bob Dylan attacked for doing nothing
His speech also addressed some of the people who were critical of his literature award win.
Dylan wrote that he believed the farthest thing from Shakespeare's mind "was the question 'Is this literature?'.
Ad. Article continues below.
"Like Shakespeare, I too am often occupied with the pursuit of my creative endeavours and dealing with all aspects of life's mundane matters," he wrote.
"Some things never change, even in 400 years.
"Not once have I ever had the time to ask myself 'are my songs literature?'"
Read more: Bob Dylan speaks out about his Nobel prize
The singer also apologised for not being able to attend and thanked the academy.
Ad. Article continues below.
"I'm sorry I can't be with you in person, but please know that I am most definitely with you in spirit and honoured to be receiving such a prestigious prize," he wrote.
What a great sport! What do you think of Bob Dylan's speech?