Bindi Irwin responds to being named in "Hot 100"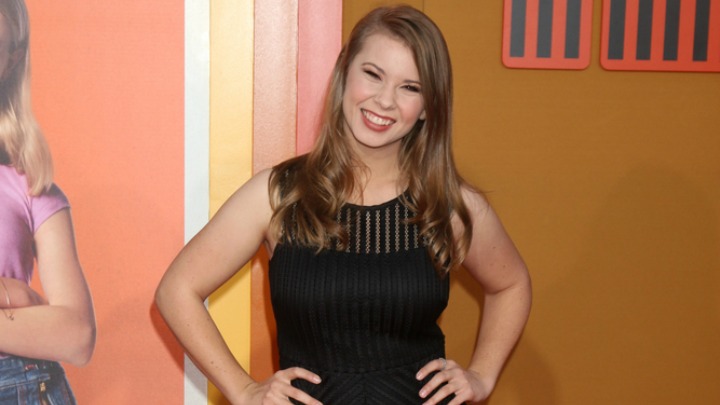 There's no denying the little girl in khaki has grown up.
But Bindi Irwin's inclusion in Maxim's Hot 100 had many raising their eyebrows.
Many of you here on SAS described the Hot 100 as sexist and questioned its place in today's society.
Read more: Magazine releases list of Australia's Hottest 100 women
Irwin has responded differently, describing on social media how honoured she was.
Ad. Article continues below.
The 18-year-old, who named in number 8 spot, shared an empowering message with her fans on Instagram.
She shared a photo of herself in a stunning black dress with the caption "words can't describe how honoured I am".
Ad. Article continues below.
But it's what the rest of the post said that's earning the daughter of the late Steve Irwin even more admiration.
"My goal in life is to empower each and every person around the world to embrace themselves inside and out," she wrote.
"Beauty is not just found on the outside, it's the kindness you share with others and the positivity you embrace every day.
"If your core values revolve around love and light, you are a beautiful person."
The Hot 100 list included models, actresses and politicians including Julie Bishop, Pauline Hanson and Prime Minister Malcolm Turnbull's wife Lucy.
Ad. Article continues below.
Maxim editor-in-chief Santi Pintado has defended the list, telling the Daily Mail that beauty comes in many forms.
"Our definitive list of Australia's most beautiful, successful and talented women of the year celebrates the outstanding ladies who have wowed us with their aptitude, intellect, humour, mega-talents, coolness, sexiness and more, in 2016," he said.
"And Australian men have spoken loud and clear – they simply can't get enough of these 100 talented homegrown beauties.'
'This is a list of the nation's most beautiful women. And beauty comes in many forms."
What do you think of Bindi Irwin's response?