Bill Shorten lets loose on Malcolm Turnbull and stands up for pensioners in fiery speech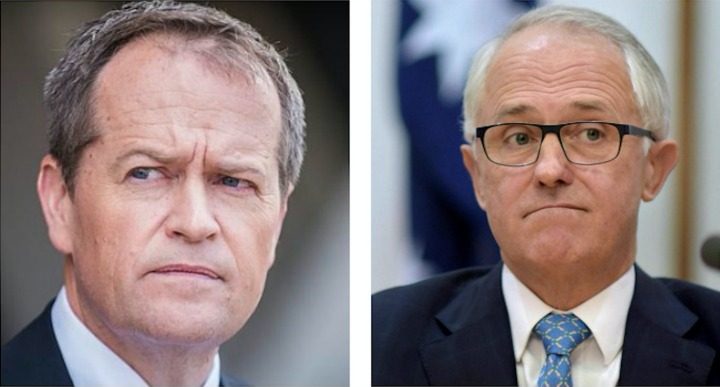 Opposition leader Bill Shorten has given a fiery speech today accusing the government of stiffing pensioners and not doing enough to get others off welfare and into full-time work.
"Malcolm Turnbull has a lot to say about the jobs of bank CEOs or dotcom start-up tech companies, but what about everyday jobs for the people who can't find them?" he said in Wollongong.
"The government is trying to distract from their own problems and so what do they do? They decide to kick the poor old pensioner, they decide to demonise everyone who receives a pension and put them all in the sin bin."
He said the government could save taxpayer money by abandoning its proposed company tax cuts.
"We're not going to just allow the government to pick on the pensioner when they're handing away truckloads of money to the big end of town," he said.
Ad. Article continues below.
The outburst comes after new figures released this morning showed that some parents on welfare were earning more than full-time workers.
Read more: Is Australia's welfare system too generous?
Federal Treasurer Scott Morrison has hit back saying working on carefully making changes and "chipping away at the welfare system".
"We're dealing with people's lives here, we've got to ensure that we're providing the right level of support, we're doing so in a fair and compassionate way but equally that Australia's welfare system is providing incentives for people to work because the best form of social welfare is a job," he told Melbourne's 3AW radio.
"The system should always work so as to incentivise people to go into employment."
Ad. Article continues below.
He also hit out at Labor and said they were contributing to the so-called welfare cycle around the country.
"We are being frustrated by Labor Party who simply want to keep the welfare system as it is and to continue to trap generations of Australians in a welfare net that they can't escape from, but they want to escape from.
"It is a crying shame that some Australians would have to take a pay cut to get a job in this country because of the way our welfare system works."
Do you think the government is doing enough for pensioners? Which party do you trust more to look after seniors?