Bill Shorten concedes that Tony was right about asylum seekers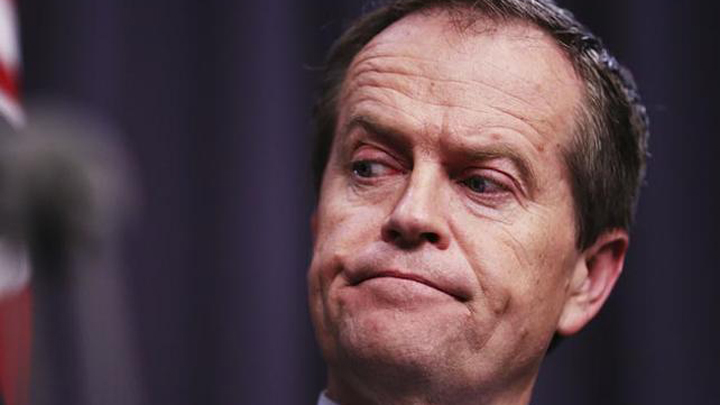 It's been one of the most heated debates in parliament in the last two years Tony Abbott's been in office but now Bill Shorten has gone on the record to say that the Coalition's policy of turning back the boats had worked.
This could be the nail in the coffin for the Opposition leader as he already is facing doubts over his leadership.
Last night on ABC's 7.30, Mr Shorten said, "I can no longer escape the conclusion that Labor, if we form a government, needs to have all the options on the table".
"It's not easy, though, because it involves the admission, I think, that mistakes were made when Labor was last in government.
"If I want to be the leader of this nation, I've got to be able to face the truth and the truth for me is that if we have policies in place which gives sustenance and support to people smugglers to exploit vulnerable people, where they put these vulnerable people on unsafe boats and then people drown at sea, I can't support any policies which do that".
Ad. Article continues below.
ALP MP Andrew Giles has said that the change of heart will be fought at the very least by him: "I will be arguing for a policy that does not support turn-backs".
"I'm concerned about the breach, as I see it, of international law".
Greens senator Sarah Hanson-Young said Mr Shorten was making a big mistake.
"All it [the turn-backs policy] does is push vulnerable refugees over the horizon to die in somebody else's waters," she said.
"Many Labor supporters will be heartbroken".
Ad. Article continues below.
"The Australian Labor Party, which aspires to be a party of the centre, is being asked by its leader to abandon its principles of fairness, compassion and respect for international law and copy the Liberal-National Coalition's policy of forcing back people seeking protection from persecution," Mr Power said.
It looks like we may just have to wait and see what Labor does and if this will upset voters or get them on side.
Mr Shorten later said that despite turning back boats, he is interested in potentially increasing Australia's refugee intake.
"We'll have more to say on this … I do believe we can probably take more refugees".
Ad. Article continues below.
Over to you: Do you think this backflip on everything Labor stands for is going to work out?