Big supermarkets target convenience operators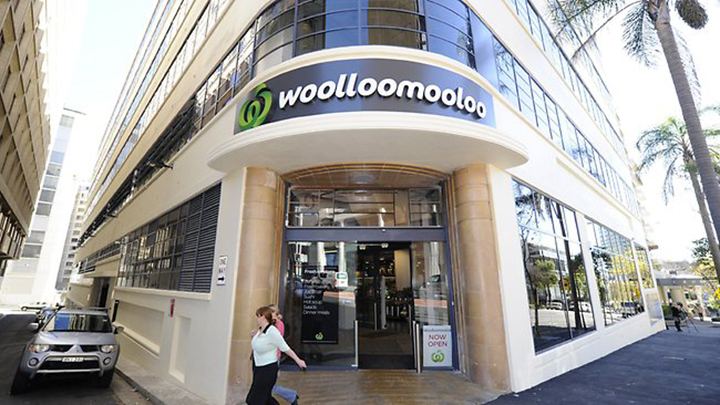 The big supermarkets have found another category they can kill, the local convenience store, and it seems it is part of their next wave of strategy for growth to bring in 200-400 square metre stores to service the increasingly dense populations in our inner city suburbs.  Should we be worried about their duopoly over even more categories and their impact on small business operators nationwide?  Or is it more important that we can get our $2 milk day and night from the retail brands we know and trust?
The Sydney Morning Herald reports this morning that Woolies and Coles are competing with stores like 7Eleven and other convenience operators for inner city convenience store sites in a bid to roll out what Woolies are calling  their "small format stores", already prototyped on Woolloomoloo, Sydney and that the are planned to operate 24 hours a day.    And it certainly has us thinking here whether we have let these guys have too much power, and how it can be reversed now they are running nationwide businesses that leverage it?
Supermarkets are of course very powerful all-consuming brands all over the world; but it seems the ACCC in Australia could be toothless in the continued growth of the two companies now they have such a massive footprint.   ACCC Chairman Rod Sims said this week in an enquiry that he would not ask supermarkets to divest assets.  His comment came as the man who created the Dan Murphy's chain, Tony Leon, Former Executive in the liquor division said their liquor business had become too powerful. Mr Sims said "that the regulator did not, and should not, have powers to break up companies."
I have to ask what a regulator is there for then?  Is it to protect the interests of the shopper and the community, as well as other businesses? Or is it to stand back and say "well… it's too late"… which it seems to be doing.
Ad. Article continues below.
Ask my local butcher what he thinks of the big supermarkets, and he will tell you how they have destroyed his industry.  My dad, a former newsagent  deplores the role they had in weakening what was one of the most tightly held small business categories in the country and fought against it for years as a part of  the industry group, and grocers at my local shopping mall go in and out of business within months as their ability to service the price points accessed by the big guys is challenging once the cost of the leases in large centres are paid. Liquor is now an industry with very few "small local bottle shops", and bread, well, that fight is currently underway with the advent of 85 cent bread wars.
And so it goes… Convenience operators are mostly today still run on a franchise basis.  Another member of the small business economy that has no protection from the big guys. And it makes me feel sad that some will see extreme pressure from the competitive environment.  But, as a consumer I also know it might be better for me not to have to pay the prices of the 7Eleven stores when I need milk or bread.  It was only recently that one of the major supermarkets said their fuel-based convenience operations would sell products at supermarket prices in their desire to attract a buyer and they certainly do… Milk is $2 for $2L, chips are $2 a bag and convenience is important.
And so I ask you how you feel about this latest mooted move by the supermarket operators…
How do you feel for the small business?  And for the consumer?