Big retirement village provider attacked as 'financial trap'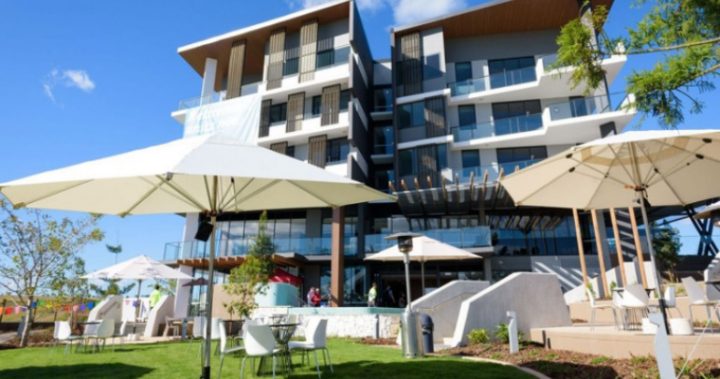 Two of Australia's biggest media outlets have teamed up for a full-scale onslaught against Aveo over its "complex and draconian" contracts that see residents pay hundreds of thousands of dollars in exit fees.
The ABC and Fairfax newspapers have published lengthy joint reports on Aveo's legal and financial activities, calling the company's retirement villages a "financial trap". The ABC's Four Corners promises more revelations about the company when it airs its report on June 26.
"Its slick marketing promises a safe and sound place to live yet retirement village operator Aveo is making a fortune by ripping off Australians through complex contracts and eye-watering exit fees," Fairfax's report opens.
The reports centre on two cases of former Aveo residents, including Geoff Richards, who claims he was evicted by Aveo in 2016 from the home left to him by his long-time partner Harry Nash, after a deal for Richards to pay Aveo $115,000 in exit fees and sign up again as a new resident fell through.
Aveo was able to force the 80-year-old to pay up or leave to do so because a clause in the contract the couple signed when moving into retirement village in Melbourne's Northcote six years earlier said that if the "owner" died, his or her successor lost the right to live in the village. The title to the property was in Nash's name alone, although the pair lived together as a de facto couple.
Ad. Article continues below.
The reports allege that Aveo relies on using unfairly complex and restrictive contracts to "churn" residents in order to collect hefty exit fees – exit fees (also known as departure or deferred management fees) allow village operators to collect a percentage of the resale price of a vacated apartment – that are key to its profitability.
Gerard Brody, CEO of the Consumer Action Law Centre, called Aveo's contracts dense, hard to understand and legalistic.
Aveo is Australia's second-largest private-sector retirement village operator, smaller only than Lend Lease, and is listed on the Australian Securities Exchange.
On Friday its shares closed at $3.05 each, down 17 percent their 52-week high, which the company hit days after announcing an underlying pre-tax profit of $89 million for the 2015-16 financial year, up 63 percent. That financial report said that Aveo had a "portfolio turnover" of 11.9 percent, up 0.9 percent on the previous year.
In a statement issued in response to the ABC and Fairfax claims, Aveo said that it restructured its contracts in 2015 to give prospective residents clarity on the costs of living in and exiting from its retirement communities.
Ad. Article continues below.
The statement pointed out that the new contracts, called the Aveo Way, offered residents a guaranteed buyback so that if their unit didn't sell within 12 months, the company would buy it back for the same price the resident paid, minus an exit fee that was capped at 35 percent as long as the resident had been in place for three years.
Although the 35 percent cap was higher than the 30 percent cap in its previous standard contract, Aveo said it was offering other financial benefits in return, such the guaranteed buyback, no charge for refurbishment for resale, no sales commission and no resale marketing fees.
The company said that other fees it charged, such as for maintenance, were set by state legislation on retirement villages and generated no profit.
It also said that residents had the right to use external sales agents to sell their homes. Letters it had sent residents warning that settlements were "highly confidential" and that Aveo could take legal action against the resident if they revealed the confidential information were "standard legal confidentiality agreements", the company said in its statement.
Aveo denied that it set any "churn" target and that its exit fees were more "aggressive" than sector competitors, as the reported alleged.
Referring specifically to Geoff Richards' case, the company said that it had offered the couple an opportunity to put both their names on the title, but that they had declined.
What's your opinion on the costs of living in a retirement village?