Betty Cuthbert: the original Golden Girl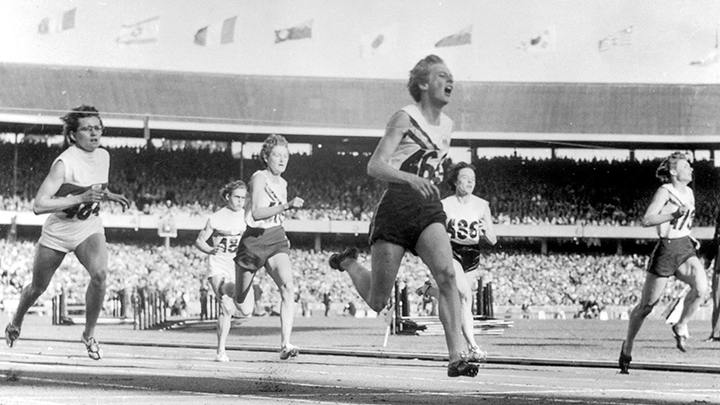 Betty Cuthbert won the 100 metres at the 1956 Melbourne Olympics and became Australia's Golden Girl. Eight years later she won the 400 metres at the Tokyo Olympics and became a legend.
Now using a wheelchair to keep multiple sclerosis at bay, she has the same doggedness she used to show to be first to the finish line.
When Cuthbert was chosen for the 1956 Olympics, she was a shy, slightly built teenager from the Sydney suburb of Ermington. Her expectations were so low that she bought tickets to be a spectator at the Games.
But, before an international audience of tens of millions of viewers, Cuthbert won gold medals for the 100m, the 200m and for anchoring the 4x200m relay. She became the first Australian competitor to win three gold medals at an Olympics, just shading swimmer Murray Rose who would do the same in 1956 in the pool.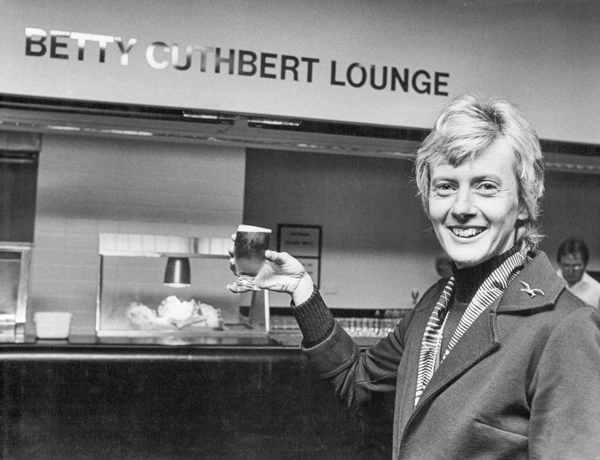 Ad. Article continues below.
In her career, Cuthbert set nine world records. She was a national heroine, pursued by the media in Australia and overseas, all desperate to know how a little-known athlete from a country they knew even less about could turn women's running upside down. They loved her intense running style with its high knee lift and mouth agape sucking in vital air.
However, a hamstring injury ended Cuthbert's defence of her sprint titles at the Rome Olympics in 1960 and she retired, hoping for a less public life.
But the deeply religious Cuthbert says a silent voice kept telling her there was more to be done. She came out of retirement after 18 months and began training in earnest for the 400m at the Tokyo Olympics in 1964, where the event was on the women's program for the first time.
While the public debated the risk to her reputation, Cuthbert trained with Herb Elliott's coach Percy Cerutty at Portsea in Melbourne. In 1963, she began setting records again – this time over 400m. Her sprinting coach June Ferguson worked to improve her running technique over the new distance.
Such was the interest in Cuthbert's race that officials at Sydney's Randwick track linked the radio relay of the event to the course loudspeakers so everyone could listen. There was a near evangelical silence as Cuthbert's race unfolded. It was the Cathy Freeman moment of its day.
The magic words "Cuthbert takes the gold'' detonated the place into wild cheering. The golden girl was still golden. And she was now retiring for good.