Beloved childhood game banned by 'PC fun police'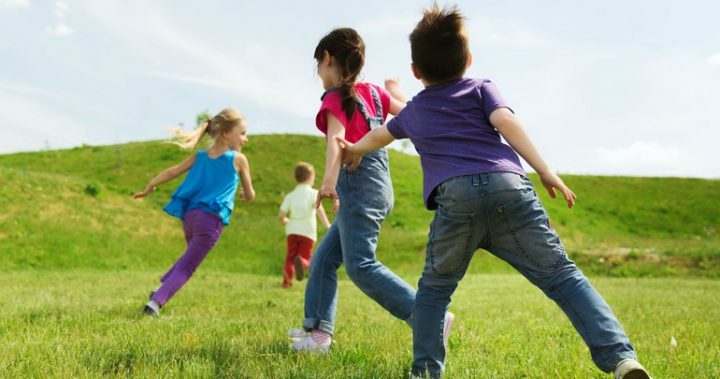 Remember when you'd run around barefoot in the park, ride your bike everywhere with your friends and spend hours exploring your neighbourhood without a parent watching your every move?
Well it seems those days are over in some parts with one Adelaide, Australia mother taking to Facebook to vent her frustration at a classic childhood activity being banned at a tourist hot-spot outside of the city.
Cathie Morris shared a photo of a sign at the Mount Lofty Botanic Gardens in the Adelaide Hills that read "Please do not engage in sliding or rolling downhill".
The gardens been a family favourite for years and the grassy slope the perfect place to lay down, fold your arms across your chest and roll down to the bottom as fast as you can.
Now that's all over.
Ad. Article continues below.
"The 'Fun Police' are at it again! Kids have loved sliding down this grassy hill at Mt Lofty Botanic Gardens for years. So sick of all the litigious, risk averse, politically correct madness!!! Rant over…" she wrote.
The post received dozens of comments from people equally outraged about the sign.
"Omg noooo this is absolutly ridiculous, let's just put them in front of an iPad then so children are seen & not heard rather than engage with them in a fun outdoor activity [SIC]! … This is basically saying don't have any fun at all, don't even try cos you'll just get in trouble for being active so don't bother disgusting!" wrote Nicole Virgara.
"They have to protect themselves against law suits if someone hurts themselves. Guess they didn't need to do that years ago when people held themselves liable for their own actions," said Nerina Gasson-Wegener.
While the world certainly seems to have become a more dangerous place since Baby Boomers were kids, banning the simple act of rolling down a grassy hill for fun could be taking it too far.
What are your thoughts? Is this madness or the right call to keep kids safe from injury?