Beaming Camilla hosts tea party with a difference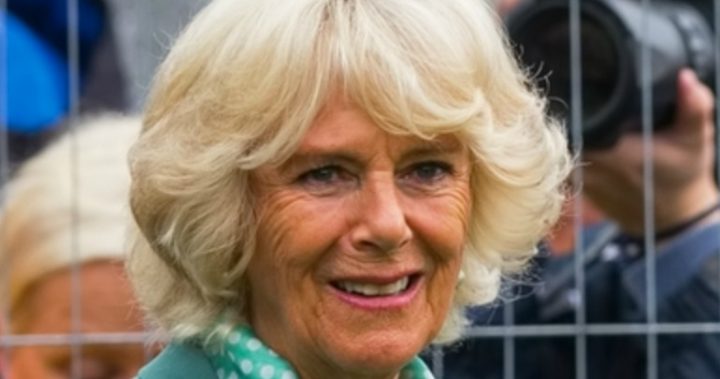 The Duchess of Cornwall has hosted a tea party with a difference, this one attended by schoolchildren and authors in honour of a children's reading program which sees school children across the country vote for their favourite books to find the nation's 70 favourite children's books. 
As part of the Duchess's Bookshelves Project, 70 schools, many in disadvantaged areas, will be gifted with the books on the list. 
The project is in honour of the Duchess' upcoming 70th birthday milestone. 
Comedian and author David Walliams dressed as a bus conductor, and collected school children from Hemlington Hall Academy in Middlesbrough and Berkeley Primary School in Hounslow to Clarence house ahead of the tea party hosted by Camilla to celebrate her Bookshelves Project.
Ad. Article continues below.
Camilla is patron of or associated with six organisations involved in the 70 books for schools project, including the National Literacy Trust, Beanstalk, BookTrust, First Story, Roald Dahl Literary Estate and the Wicked Young Writer Awards.
She was presented with a set of the books as an early birthday gift at the party, where she met with authors whose works were included in the list. Interestingly, famous authors Enid Blyton and Beatrix Potter did not make the list. 
"Can I just say that am thrilled to be patron of so many literacy charities. It's something I love. It's no hardship for me, I just adore it," Camilla said receiving the gift.  
"I know most of the books backwards because I read them to my grandchildren. I will have a terrible time with them fighting over this bookshelf. I am going to plonk it somewhere in the middle and let them borrow them."
Ad. Article continues below.
She wore a grey, lightly checked short sleeved dress for the occasion, where she looked to be in her element surrounded by children. 
Camilla turns 70 later in the month, on the 17th July. 
What did you do to celebrate your last milestone birthday?