Barrister Abbott: The PM's controversial plans to override laws to ban Aussie terrorists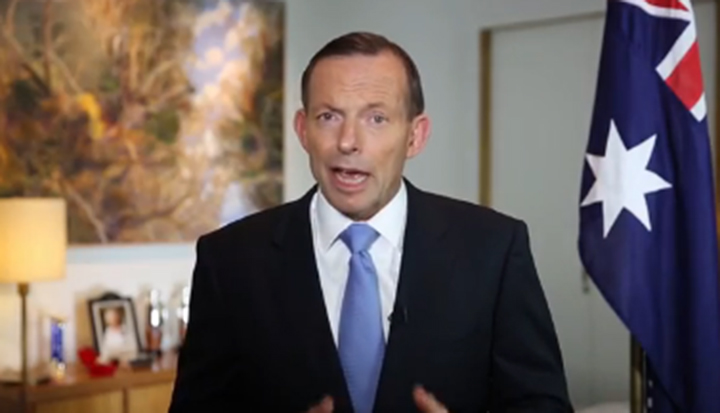 In the latest case of he said, she said, Tony Abbott has revealed that his strong words about denying Australian Islamic fighters to re-enter the country may not have been exactly in line with the courts.
Just months ago we were arguing with Indonesia about why their president was overriding the justice system, and now, while a vastly different circumstance, our own leader believes he has the power to do things – only to find he is in fact wrong. At least perhaps in this instance, his words may not hold true in the end.
Yesterday, Prime Minister Abbott launched a new case for why he wants to let the immigration minister strip a terrorist of their citizenship in lieu of a court conviction.
Cabinet is divided, the people are divided and legal experts are saying it would be unconstitutional and violates the clear separation of powers between the executive and judiciary – do you agree? Has Abbott gone too far with his promises?
Mr Abbott didn't want to hear it from shadow attorney-general Mark Dreyfus who says suspected terrorists should be convicted first. He simply doesn't want these people to be let in, full stop. But he's simply not listening to what the constitution says and that's that everyone deserves a fair trial.
Ad. Article continues below.
"What happens if they get off? That's the problem," he said on Friday.
"We all know there are evidentiary issues with prosecutions of people for offences abroad.
"Now, I don't want terrorists in our country. Full stop. And if someone leaves our country to join a terrorist army abroad, I
don't want them back".
Former national security monitor Bret Walker SC said that he was disappointed that the Prime Minister didn't assume that a conviction would be necessary before banning citizens from returning. Mr Walker was asked to provided recommendations regarding the issue and didn't mention convictions but it was assumed.
"The tragedy is that there's well over a hundred Australians who've gone to fight with terrorist armies in the Middle East. The government wants to keep them out, I regret to say the Labor Party wants to bring them back," the Prime Minister said in Cairns on Friday.
Ad. Article continues below.
Next week, Abbott will attempt to bring in legislation that will override any constitutional test and keep those traitors out for good.
"Clearly if you have a minister making a decision that somebody has been guilty of some criminal offence, and then cancelling their citizenship without any court conviction or court decision, then there is going to be a constitutional issue," Cabinet Minister and former Liberal leader Malcolm Turnbull said.
The Law Council of Australia has issued a statement expressing concern about the proposed legislation.
Law Council president Mr Duncan McConnel said, "The separation of powers means that a minister cannot exercise a judicial role to decide criminal guilt".
Considering Abbott's stance on national security and how his firm words have resonated with voters, is it predictable to see it all come undone? Do you think that Abbott should be able to override law?